Sabrina Matola is an experienced vocalist and performer. She has played in live music venues and toured with bands, from as early as 12 years old. Known abroad as "The Spiritual Voice", Sabrina has collaboration credits with David Peaston, Loleatta Holloway, Amy Winehouse, Robert Timothy West and others. Working her way through a variety of styles, including Soul, Motown, Disco, Jazz, and Pop, her influences include, Aretha Franklin, Etta James, Ella Fitzgerald, Diana Krall, Nina Simone, Patti LaBelle, Whitney Houston, and Jill Scott.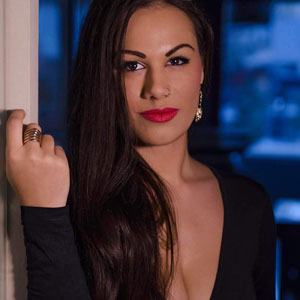 I must admit to being a bit, well, more than a bit, puzzled as to why Sabrina Matola is not a household name at this point. Her single, "For you" is a good case in point. This is a track that excels on all levels, songwriting, organic production, engineering, and, especially, performance.
Moreover I ran through Sabrina's catalog of original songs and covers. It's a songfest that runs the gamut of styles. The woman can sing anything and do it like it was her main genre. Maybe that is the problem, she excels in so many formats that she is beyond definition.
Simply put, Sabrina Matola has the most incredible voice, and her songs are tastefully arranged allowing her to showcase its full range of expressiveness. Her voice has echoes of other legendary female songbirds, but is in no way imitative.
Her bone-chilling vibrato is intense yet tightly-controlled. As I've since discovered, she is capable of covering the classic tunes of any artist, but her own songs reveal (vocally, harmonically and lyrically) an additional dimension, a depth and personal urgency that reaches out to touch the listener.
This is a lady puts a lot of emotion into her music, and has learned how to express it all, in a perfect fusion of words, music and vocal expression, as can be heard on "For You", written by Sabrina, along with Sokratis Papaioannou and Timothy Mark Laws. Her body of work is growing, progressing and demonstrating increasing diversity, but is uniformly unique among vocal talent.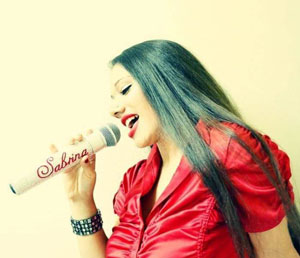 She is indeed a mature artist, and her lyrics, as well as her delivery reflect that. Her output is thoughtful, together with genuine reflection upon her experiences, feelings and thoughts, and more often than not, as can be heard on "For You" is readily appreciable as such.
"I'm like a stranger in a room full of faces. That's my body but it don't belong to me. I'm lost in the maze that we used to call love. Now look back and see what you've done." The song reflects depth and radiates soulful, wrenching and original interpretation.
In short, Sabrina Matola does what an artist at her best is capable of doing in interaction with an audience, and she does it with a style and richness in her art that can leave the listener experiencing a certain level of awe of the woman's craft.
"For You" is fueled by the power and intensity of her voice, with its blues flavors never far from the surface. As of now, Sabrina Matola has placed herself on a pedestal, one that distinguishes her from scores of pop contemporaries. She goes to great lengths to establish her own lane, which means she'll clearly command her own future with a string of upcoming releases.
Connect with Sabrina Matola on FACEBOOK
Please follow and like us: