As the rap and hip-hop genres continue to evolve and grow, the criteria for what makes an artist truly great has expanded as well. While traditional elements such as masterful lyricism and flow remain essential, they alone are not enough to truly stand out in today's highly competitive music industry. To be considered among the best, an artist must not only possess technical skill, but also have a unique and innovative approach to their music.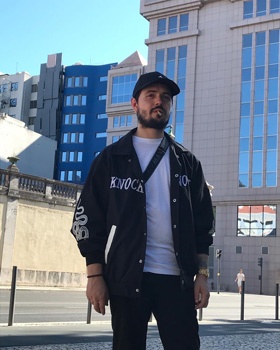 The most successful artists are those who push the boundaries and bring new styles and sounds to the table. They also understand the importance of crafting complete songs, rather than just stringing together a series of verses and hooks. They are able to weave together different elements – lyrics, beats, melody – to create a cohesive and impactful listening experience.
28-year-old singer, rapper, producer, composer and songwriter from Portugal, RoseQ not only understands what the necessary virtues are to make an impact, he also possesses the skillset to execute those virtues.
RoseQ started singing at 8, playing the guitar at 10, and began producing at 19. You really cannot get a better foundation than that to build a career on. To witness just how this creative has progressed, all you need to do is press play on his latest single "Kila".
"Kila" brings the sexy vibes as RoseQ rolls out the confrontational wordplay with a dirty twist. "You know that your girl done me and my roomie. She got a PHD gettin' down on her knees. And when she's done with me she'll have a Master's degree."
RoseQ can easily switch between styles and flows and has an innate ability to write killer hooks, along with his witty punchlines. He has also focused on a winning combination of earworm lines and a throbbing beat that bangs with groove and vibe.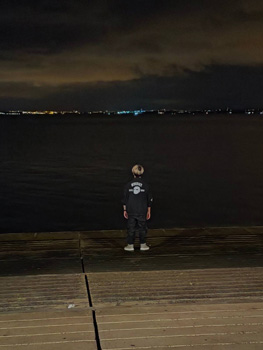 In a year full of boring songs from the majors, due an effort to pad streaming numbers, "Kila" stands tall as a stimulating and catchy track. Even though RoseQ is in a faraway land across the ocean, he is steadily gearing up to bring his reality to the world through his music.
Overall his beats are engaging, his energy is high, his flow is sharp, and best of all, his lyricism is on point. When RoseQ raps, there's never a dull moment. He is either giving you a passionate, fast-paced combination of bars, or he is calmly reflecting on his experiences.
There is no doubt though that RoseQ has some great flows on "Kila" that will carry just about any lyrics into a memorable space. RoseQ captured and kept my attention by being genuine, something that seems to come natural for him and even when he's indulging in the lyrical excesses of "Kila" it's done with the understanding that it was hard-earned and an integral part of the storyline.  
RoseQ is actually just getting started with "Kila", but the potential he has already shown on diverse tracks such as "Lately" and "Do It Again", makes him a name to watch in the industry this year. Don't be surprised if you see him move up quite a few slots in the next few months.
OFFICIAL LINKS:
https://distrokid.com/hyperfollow/roseq/kila
https://instagram.com/roseq.official
https://www.youtube.com/@RoseQ
https://twitter.com/roseq_official
https://www.tiktok.com/@roseq.official
https://www.facebook.com/roseq.official
Please follow and like us: