Born Helio Sixpence in Malawi in 1983, Rootspence discovered his talent for music from a young age, championed by his church and school educators. And now, while half of the world is engaged with the freezing and restricting temperatures of winter, Rootspence, along with the rest of the planet says "Hello Summer". This is the title of his freshly released 5-track EP. From Afrobeats to Dancehall, and Reggae, to Afropop, and a whole lot of stylings in-between, the recording delivers a collection of vibrant rhythms, earworm melodies and feel-good vibes.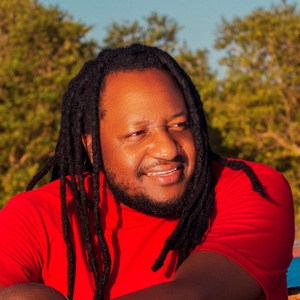 Leading with a resonant bass, a snappy beat and commanding vocals, "Ubuntu" opens "Hello Summer" and sets the tone for the rest of the EP. Rootspence's voice reaches sky-high as it dances across the hip-swaying beat. His delivery is exciting and lends a certain authority to the proceedings.
Moreover, he flaunts sheer confidence, and unlimited charisma. The rolling percussion and warm keys form a grounded reggae foundation on "Follow Me" ft. Jhalil Wilson, which evolves into different sonic shapes to hold listeners' attention at all times.
"In Those Jeans" ft. Jhalil Wilson brings on the smooth and sultry vibes with skittering percussion, rumbling basslines and mellifluous vocals wrapped into catchy studio wizardry. The groove is slow and mellow, as it builds a mesmerizing atmosphere.
Fueled by a voice capable of belting high notes with both clarity and grit, Rootspence's performance toggles between a midrange of sincerity and introspection. It allows the song to sound hypnotically spontaneous and intimate.
"Conqueror" has a nice harmonic structure and a luscious arrangement. This is Rootspence's in his element and it's nothing short of awesome. Melodically, this is the most spellbinding track on the project, and it has top 40 written all over it.
The track will satisfy pop listeners looking for music a bit more refined than bass-thumping club songs. All throughout this EP, Rootspence manages to walk the tightrope between conforming to an accessible style and experimenting with song structures while showcasing his immense talent as both a formidable vocalist and a meaningful lyricist.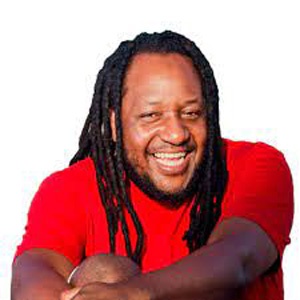 "Mohamad Aly" delivers the core flavors of roots reggae, with its sticky rhythm, sweet harmonies and ringing horns. While the sheer enjoyability of most of the songs on "Hello Summer" does have a lot to do with the wonderful vocal performances from Rootspence, the production often stands right beside him, as is the case with this track. Nowhere is the combination of Rootspence's irresistible charisma and the wonderful production more of an unstoppable force than it is here.
Each song on the EP illuminates a different sonic aesthetic, heard through the scope of Rootspence's tuneful and resonant voice. Throughout, "Hello Summer" retains some of music's most crucial elements: strong vocals, indelible hooks, intoxicating rhythms and ingenious melodies. These songs come off as very real and genuine, and Rootspence's nearly perfect vocal performances show his passion for his craft. What we have here is an artist with full confidence in his abilities.
"Hello Summer" leaves a strong impression of an authentic musician. He fits all the right rhythms and rhymes together, anchoring the album down into a superlative feel-good vibe, while showcasing a marvelously combustible voice. You can stream or download Rootspence's music here: https://songwhip.com/rootspence
OFFICIAL LINKS:
https://www.rootspence.com/
https://www.facebook.com/rootspence
https://www.instagram.com/rootspence/
https://www.youtube.com/rootspence
https://twitter.com/rootspence
Please follow and like us: