Baggalott's single "Pit Stop" feels like an explicit, straight-talking lullaby. Scaling up and down, his rich vocals flutter as strong, dark synths keep his sound grounded. Incorporating intimate musings on sex and emotion into his lyrics, listening to Baggalott's music feels like reading a diary filled with street tales and bedroom fantasies. A poet at heart, the rapper from Baton Rouge consistently approaches songwriting with an open mind and a strong will. Baggalott presents a polished and clear window into his innermost thoughts, and holds nothing back.
"Pit Stop" is a dynamic, evocative record chock full of sharply crafted wordplay. Containing a textured instrumental that immerses the listener in its atmosphere, the track showcases Baggalott's immaculate ear for production, and cements him as one of the underground's top up and coming lyricists today. The rapper's vivid bars never leave the listener with a dull moment.
Baggalott's flow and voice is idiosyncratic and highly recognizable, making him stand out in hip-hop's current landscape and gives the listener a refreshing experience. All throughout "Pit Stop", the rapper's gritty delivery and nimble flows are simply captivating, as his detail-rich verses paint crystal-clear pictures for the listener. This dynamic performance shows him as a potential front-running artist.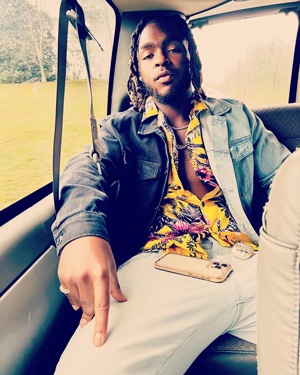 Baggalott's addictive and immaculate style excites with off-the-wall rhymes filled with sexual innuendo and personal bravado. He certainly has a natural talent for vivid, unrestrained lyricism. Baggalott comes through with evocatively smart verses and a layered sound that kept us intrigued by the details in both the instrumentation and lyrics. He blends a variety of influences in a stimulating, distinctive style, with sounds that are immediately impactful.
There's an exciting new wave of rhymers that don't necessarily adhere to one particular style stepping up to the plate. They are ready to shake things up and smudge the boundaries, while somehow forgetting rap and hip-hop's classic core essentials. Many are making music, but very few of them are actually any good. Baggalott belongs to different breed. He follows the game's new, exciting trends, but adheres its old values.
Baggalott's willingness to be personal and very outspoken, make him an engaging, potent and thought-provoking artist. In a time where authentic talent can often go unnoticed, in favor of studio trickery, Baton Rouge's Baggalott refuses to be overlooked. With an aura so infectious, his conspicuous and confident presence on the mic, is indisputable, and will leave his mark on audiences far and wide.
Baggalott is already working with a small team, and is looking to expand his reach with other artists, engineers and producers. Moreover, he is also available for modelling and film work. He is in a great position to take things to the next level, so expect nothing but greatness from him, in a number of fields. As soon as the music industry finally catches on, the only way is up for Baggalott.
All of this considered, one cannot help but be curious of what he may have in store for 2023. For serious inquiries, connect with Baggalott on Instagram @baggalott.
OFFICIAL LINKS: https://youtube.com/playlist?list=PL9obt9t4pQr5ILPIrtvBUokekK1ceu9kl
Please follow and like us: