Race Against Fate is the alias for singer-songwriter Vik Kapur. In order to experiment with and take his background in indie rock to a new level, Vik decided in 2013 to start a solo project that fused traditional Western pop and rock with Indian instruments such as the sitar and tabla. Using session musicians from as far as Moscow, London, Los Angeles and Nashville, songs that emphasize melodic songwriting, were recorded with engineer/producer John Dinsmore at the 'Lincoln County Social Club'.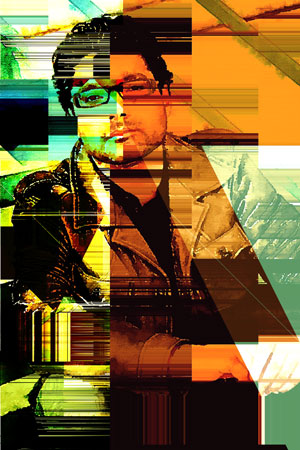 Now with his latest release, instead of doing the usual Indo fusion, Vik has decided to go back to basics and record a simple piano ballad with lyrics that reflect on how original and influential Prince, David Bowie and Gord Downie of the Tragically Hip were to so many people, including himself.
Whether it's Race Against Fate's lyrics or the combined input of the simple piano music that contributed on this track, the result is an experience, not just a sound or a song. The song "Fearlessly" – which is clearly an ode to the above-mentioned legendary artists – has words that ring out about the artists' struggles, enlightenment and truths, as well as how all of this had an impact on Vik Kapur's growth as an artist.
The words in the song emote, and yet wouldn't be so absolutely compelling if they didn't fit so well with the melody and production of sound. The harmony speaks, the singer speaks, the piano speaks, the song seems to be reaching out…trying to communicate a bigger picture than just the description of history.
The beauty is that the bigger picture is never quite defined, yet it's right there before your eyes, and if you've experienced it, then the song comes home to the heart. Not only is the song exactly the type of easy going melodic sound you'd love to hear on the radio right now, but it is also very authentic.
This is the legacy we are left with, without our musical heroes, but Race Against Fate makes us believe that there is still something deeper to discover, even more fulfilling…as long as we are able to tread our paths as those legends before us did…"Fearlessly".
OFFICIAL LINKS: WEBSITE – BANDCAMP – FACEBOOK
Please follow and like us: