One of the biggest takeaways from the single "Echo" is how honest and believable the artist PHELIXX LAKE sounds. He takes a dark, disturbing and real subject to tell a heartfelt tale through the medium of post-hardcore music. PHELIXX LAKE clearly believes in what he is expressing here, due to personal experience and serious observation. That much bleeds through to the listener across this track. "Echo" comes out of the blocks like a sonic outcry and transforms into an incredible amount of passion that rides the explosive soft-loud aesthetic which will infect all who hear it. The impressive catchiness of such a thunderous sound, hints toward PHELIXX LAKE's influences, which include A Day to Remember, Senses Fail, Rain City Drive, Miss Fortune, and I Prevail.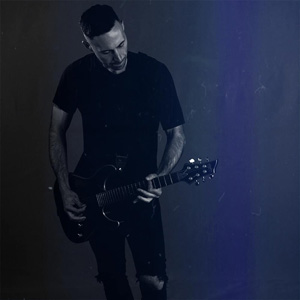 The Florida-raised and Cambridge-based singer, songwriter, multi-instrumentalist, and producer TJ Whiting, has taken on a number of musical alter egos to wildly expand his artistic horizon. PHELIXX LAKE is one of the most bone-crushingly powerful, among them. Modern, fresh, energized and meaningful, with a massive sounding chorus, "Echo" describes the traumas of suffering the torments of an identity crisis.
Massive monolithic sounds are what PHELIXX LAKE does so well, and "Echo" certifies and enhances what was already achieved on his groundbreaking debut single, "Recovery". Besides being absurdly catchy, the track has some really fiery sections filled with power and punch that sound immense. Yet in it's softer more mellow parts, "Echo" is searchingly poignant and sophisticated, both musically and lyrically.
"I'm nothing more than an echo. Nothing more than an echo. Staring into reflections. The ghosts of the past. Light, contorted illusions. These images won't last. Who am I now? Is this the real me? Through trauma, I am falling. I need some security," exclaims PHELIXX LAKE in the opening lines.
The words are as potent as the music. Of course, this vicious sincerity is part and parcel of the PHELIXX LAKE concept, which always searches to unravel themes of anxiety and heartbreak.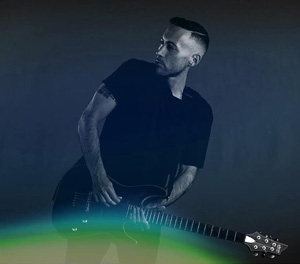 Despite the crushing sonic aura and the heavy metalcore-styled flavorings of "Echo", PHELIXX LAKE maintains a potent melodic thread throughout the song. This keeps it in slickly produced radio-friendly territory.  His vocals are consistently impressive across the record. Indeed, his soaring, ultra-clean highs further push the track's radio-oriented sensibilities, but his enviable pipes make the biggest impact when paired with the heavier instrumentation.
Everything comes together brilliantly on "Echo" and sees PHELIXX LAKE's musicianship and songwriting firing on all cylinders, alongside his performance. Words have a pivotal place on "Echo", and the way PHELIXX LAKE uses them is fundamental to his art.
Poetry edges into the center point of his craft, and it has been used powerfully. The music hits like a hurricane on "Echo", and the electrifying atmosphere persists throughout the recording.
It's the commanding musical arrangement, the solid vocals, and the affecting lyrics that really become infectious and majestic to listen to on "Echo". The passion, the swagger and the post-hardcore intensity infused into the track means that PHELIXX LAKE has another riff-driven banger here.
OFFICIAL LINKS:
Website: http://phelixxlake.com
TikTok: https://www.tiktok.com/@phelixxlake
Facebook: http://facebook.com/phelixxlake
Instagram: http://instagram.com/phelixxlake
ReverbNation: https://reverbnation.com/phelixxlake
YouTube: https://www.youtube.com/watch?v=cHgB2e0N-_0
Spotify: https://open.spotify.com/album/1Oqyz6grr4LYYVku7PswfP
Apple Music: https://music.apple.com/us/artist/phelixx-lake/1649530378
Tidal: https://listen.tidal.com/artist/34987256
Please follow and like us: