Newy Gee is a trap artist based in Martinsburg, West Virginia. His latest release, found exclusively on Soundcloud, is the track "Ford" produced by DJ Scheme and ft. Ski Mask The Slump God. His new project "White Gold Goblin" is set for release later this year. From the pointed and bare writing, emphasizing the joy of melody, to Newy Gee and Ski Mask The Slump God's refined vocal deliveries, there is tangible chemistry as the two act as the rhythmic connective tissue across the track's tight pivots. Pressing play on the record, we are treated to a set of artists, and production at their most developed.
Newy Gee's influx of confidence makes for a sophisticated approach to the emotion displayed on the track, as he takes the motifs and trance-like eccentricities of the cut and develops them into an arresting body of work. He makes the coy exciting and vibrant along with the bass-busting production.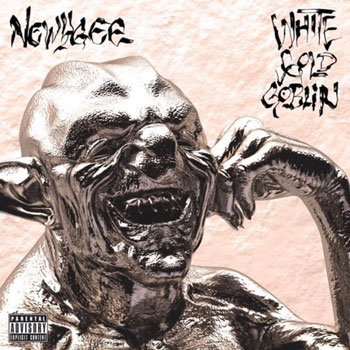 "Ford" ft. Ski Mask The Slump God is an airtight and no-nonsense exposé. Newy Gee is adept at burrowing himself deep into the core of a sound and milking it for all it's worth. "Ford" is rich and quietly glamorous in that way, not overtly experimental, but gem-studded nonetheless.
There's a poise and overt swagger to this track that makes Newy Gee sound smug in the best way. As Newy Gee's vocals flow from left to right, the full soundstage makes this a banging beat fit for all playlists. It's a mysterious, almost sinister sounding track, which makes you feel uncomfortably comfortable in the way it infiltrates your ear.
Newy Gee's vocal approach is perfectly in sync with the instrumentation. I think the rhyme scheme he was able to give us on this song is highly infectious, and his vocal performance is beyond impressive. Newy Gee's unique versatile style of combining Trap with rebellious energy will make him a sensation online and help accelerate his rise amongst audiences.
"Ford" ft. Ski Mask The Slump God is a bold record that allows the trapper to unveil his highest glowing melodies and viciously precise bars, all while confronting his deepest emotions and personal endeavors. It showcases Newy Gee's unique vocal expressions, with an inviting lyrical approach that's bolstered with a smooth head-boppin' production.
Newy Gee is doing something different from his peers, while still taking cues from the genre's best. This illustrating a stern musical approach and heart pumping beat, masterfully aligns with his lyrical brashness and genre-binding arrangement.
"Ford" ft. Ski Mask The Slump God excels in both sound, storytelling and lyricism. All of which reconciles Newy Gee's strength, empathy and self-preservation. In a rap landscape defined by the proliferation of hit-making, so-called "Soundcloud rappers", Newy Gee fits in perfectly.
OFFICIAL LINKS: SOUNDCLOUD – INSTAGRAM – TWITTER
Please follow and like us: