Born and raised in Los Angeles, Hip-hop artist Neb Doe brings a dope and eccentric vibe to the rap game with unique production and his clever lyricism and versatility. Neb gets his creative sound and influences from artists such as Nas, Ghostface Killah, Jay-Z, Eminem, The Gorillaz, Mos Def, and Kid Cudi.
Neb Doe's unrepentant attitude is partly why his latest mixtape "3-2-1" sounds so engaging during its sparkling entirety. He's not just whining piously in an attempt to win anyone's sympathy; he is able to tell anybody when to fuck off, and then in the same instant is able to convince them why they shouldn't return the sentiment.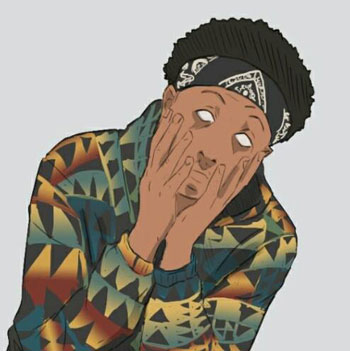 His uncanny sense of melody guides him from the jazz-influenced opener "Intro (Symphony 35) (Prod. By Canis Major)", through the electro-inspired girds of "They Know (Prod. By Aye-K.O.)", and the piano-powering "Oh My! (Prod. By Skinny Mooxe)" to the fuzzy orchestral noise of "Go Home Roger (Prod. By Idbeatz)", and then the progressive ambient swirling of "Goin Up (Bonus Track)(Prod. By Lowkey)".
Unlike most other rappers' corny EDM loops, Neb Doe carefully works to select and incorporate a myriad of eclectic, creative sounds into his production set.
All in all, this mixtape is an experience. It is a clear demonstration of the versatility of Neb Doe and his growth as an artist. Some tracks seem to lean squarely on the rapper's shoulders, and others have the aid of swashbuckling beats.
Mostly, though, it's a mix of those gangly beats and Neb's breathy flow. He successfully switches not only between rapping and singing here, but also between styles of instrumentation, flows while rapping, and even different styles of singing. Tracks such as "Let Me In ft. Cail Baroni (Prod. By Fiya x JonnyCashBeatz)" and  " Gah Damn It ft. Haybano (Prod. By Epikbeatz)" are sure to appeal to the masses.
As a whole, "3-2-1" is an original and bold project, and the group of producers he was able to pull together to create it is impressive. Credit is due to Neb Doe for challenging and taking on a new skill-set rather than throwing together the usual mainstream hip-hop collection of moody anthems and dead beats. If you're willing to suspend preconceived ideas about lesser known or underground artists, "3-2-1" is a mixtape that is very well done and actually does get better with time.
So the more you listen, the more you'll get to like it. Neb Doe's unadulterated freedom as an independent artist helps create a progressive mixtape within his own musical niche that will leave listeners earnestly waiting for more.
OFFICIAL LINKS: SOUNDCLOUD – TWITTER – INSTAGRAM – FACEBOOK
Please follow and like us: