Maxwell Kofi Delali Nyagamangu, also popularly known by the stage name Nafari, is a Ghanaian recording artist, the fifth of five children born in Kpando in the Volta region of Ghana, to his mom Esther Adoboe Kuma, a single parent. Nafari often composes in almost all of the Ghanaian local dialects as well as the international languages making him a double threat.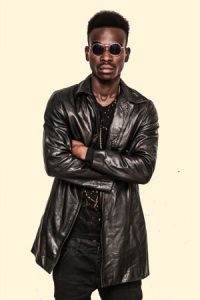 Drumming since the age of 5, he fell in love with music spending all his money on Walkman's, Mp3 players, Cd players etc. After moving to Accra with his family he was discovered by Stainbeat Mpire and got signed as the label's first artist. Co-founder and brand ambassador for Seydel Fashion and GH swag, Nafari writes and performs his own songs.
During July, Nafari dropped his latest single "SOS" ft Draq. On this track it seems as if Nafari is pulling from his raw grittiness and, simultaneously, pushing himself into a pop driven direction, all flavored with organic sounding cellos and violins. This is beautiful a breath of fresh air that reminds is a one of a kind emcee out there right now.
As is the case with nearly all of his catalog, not only do we notice his incredible flow, his equal doses battle rhymer and thought-provoking turns as a lyricist but the astonishing amount of variety in the wall of sound he creates.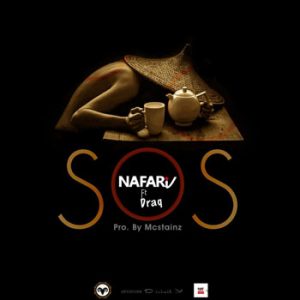 In a musical genre that is primarily overtaken by a simple beat as the background for the lyrics his infusion of a 1001 styles and sounds instantly catches the listeners' attention. He is also one of the few emcees left who sync the rhythm of their lyrics in precision to the beat.
This is most noticeable on "SOS" ft Draq and "Slayer". It's one of the many facets which set him apart from the rest of the Hip Hop crowd, beyond, of cours,e his strong-accented rhyming.
As you listen to Nafari's music, you will hear influences from hardcore rap, pop, electronic, even classical influences, as well as his ethnic roots. However, it all flows seamlessly and nothing feels out of place.
On top of that, the lyrics are on point, though you'll need to press replay a couple of times as he blazes through his verses, teasing you play catch up. You'll find tons of creative rhymes on "SOS" ft Draq (Prod. by Mcstainz) and a dose of rapid-fire technical skills.
OFFICIAL LINKS: ITUNES – TWITTER – FACEBOOK – INSTAGRAM – YOUTUBE
CHECK OUT THE "SLAYER" VIDEO
Please follow and like us: