Born in England, part-Irish, part-Welsh songstress, Lily Lambert gained international acclaim with her debut "Life of Lily" and her sophomore album "So Far" which found the songstress exploring a fuller sound that bordered on Folk Rock and Country.
"Life of Lily" took home the IMEA award for Folk Album of the Year in 2014 and "So Far" received the Akademia Award for Best Singer-Songwriter album and Bronze Medal at the Global Music Awards. Now Lily has released her latest LP, "Moving On"; "It's about closure in one way or another" explains Lily. "These are circumstances that had to be dealt with before I could truly feel free to move on."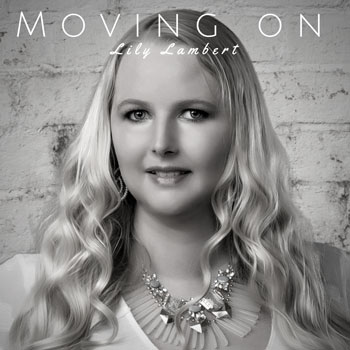 On her new album, Lily Lambert opens up her heart, soul, and psyche in a series of memorable songs that invite you into her world. The intensity and authenticity of her music will certainly catch your attention. She's a little bit alternative, and a little bit folk with a big dose of singer-songwriter genes.
This pretty much guarantees that mainstream radio, with its segregated programming and lack of imagination, will probably try and ignore her. While she's certainly young and cute enough, she doesn't gyrate and croon about her bedroom, which means TV will have little use for her too.
Well, radio and TV's loss is our gain because Lily Lambert might just have the most pure, expressive and beautiful voice you've heard in a long time. Lily is not one dimensional either. This new album picks up where her previous ones left off. It alternates between heartfelt ballads, and mid-tempo melodic tunes meant to emote and to fill your soul.
Lily Lambert has been on the periphery of my radar since I reviewed "So Far" in 2014, and she has now permanently converted me to one of the faithful. I keep playing "Say it isn't So" and "Lights Down Low" over and over again, just can't get these song out of my head.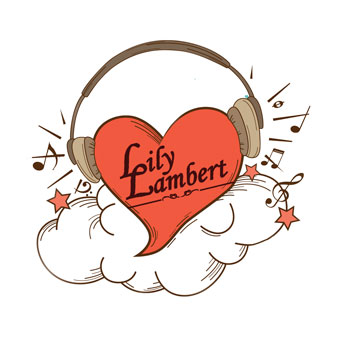 The sheer emotional power rips through your soul like an out-of-control freight train, stirring up – between the two of them – heartache, love (gained and lost) and past memories ( good and bad) – they are healing and bittersweet all at once.
And when the piano power chords come crashing in on the choruses, these song just plain shred. The talent, wisdom, love, emotion, torment and life experience present in her vocals contradicts what I presume is a young age.
The general mood of the album is introspective and somber (but not excessively so). The songs all have captivating, lilting melodies to ensure that the album doesn't sound dour and gloomy. Instrumental accompaniment, on most tracks, combines beautiful use of acoustic guitar and piano passages.
Lily Lambert has a wonderfully clear and resonant voice with just a hint of grittiness; which shines on tracks such as "Thank You", "Change" and "Pour Another Drink". But there are tons of highlights to be found on "Moving On".
Her songs are so full of emotion and energy that it is impossible to not pay complete attention to each and every one, regardless of what you were doing when you started listening. "Moving On" is melodic, catchy, sensitive, and compelling, what more do you look for in music?
OFFICIAL LINKS: WEBSITE – FACEBOOK – TWITTER
Please follow and like us: