MT Motherlandboy grew up immersed in Hip Hop and drew his influence from artists like 2 Pac , Eminem, Jay Z , Nas , NTM, MC Solar, I AM, Lunatic (French Rappers). Back then MT was rapping in French, his native language. At the age of 18 he moved from Mali to the United States. He enrolled in college in Atlanta Georgia and found a renewed passion for Hip Hop. The MotherlandBoy is no stranger to the struggle and the pain that ravage his continent, as he witnessed it first hand for 12 years. After countless appearances on different mixtapes and other artist's projects, MT Motherlandboy has finally also dropped his first album "The Ambassador's Bridge", or "Le Pond de l' Ambassadeur" (in French), under his own label Motherland Music.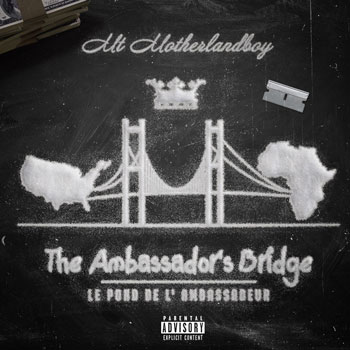 MT Motherlandboy is an artist speaks with passion about life and people. Listening to his tracks you can feel the pain, the frustration, the hope…everything. He also shows that just because he's no longer in a war-torn or poor African country doesn't automatically mean that life is great. Migration, even to the lands of milk and honey in the west, is a huge sacrifice. In fact MT Motherlandboy cuts right through western life giving us an insight into his vision of ghettos and the Westside.
MotherlandBoy has an uncanny ability to make positive, uplifting songs from depressing themes. He is clever, angry, poetic, lyrical, and contemplative all at the same time. It's hard to argue against someone when they grew up in Mali and they think "gangsta rap" is a joke. This guy has probably seen more in his time than people in the poorest parts of America can imagine. Besides the rhythms, beats, etc., which are great, MotherlandBoy is able to give the listener a picture of whatever he's rhyming about, literally a picture in your mind. And, this is fundamentally positive rap, hard to find no doubt, and it also makes you want to stand up a move around.
What separates good Hip-hop music from great Hip-hop music is the feeling and story within it. MotherlandBoy has created tracks that challenges and confronts you with real life issues. It is music that feels like reading a book with a strong message of hope and humanity.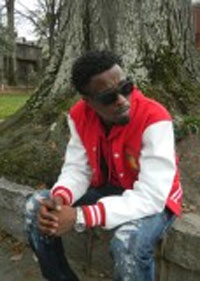 The way MotherlandBoy and his production collaborators juxtapose rap rhythms with more traditional musical elements is appealing. When there is a spoken rap line, the elements backing it up are more melodic; when the vocals are sung the beat is more rap-like. As for the non-rap elements, these I found most engaging. The African flavors and French language interludes that are present are especially appealing, making me want to hear more.
There are several tracks that made me get up and shake my booty in spite of myself, and that I will definitely incorporate into my playlists – "Que Passa (ft. Mista J To Da C)", "Pas Do Beyan Remix(ft. Joloko)", "Push It To The Limit(ft. Buba)", "Ghetto Remix(ft.Mylmo)", "A Nigga From The Westside(ft. De Whizzo)" and "Wari(ft.Famade)". But every song on this album is good and worth a listen.
Two things are evident in this album, a great collection of songs, and a very talented artist. If MT Motherlandboy can continue to evolve beyond Rap without betraying his roots, my sense is that he will be able to attract an audience far larger than just the Hip-hop crowd.
OFFICIAL LINKS: WEBSITE – ITUNES – FACEBOOK – TWITTER – INSTAGRAM – SOUNDCLOUD
Please follow and like us: