Coming hot off the success of his debut Single "Set Me Free" and the follow-up "Put It Down", featuring Grammy Nominee/HipHop Legend DJ Tomekk, now Mikey Shyne releases "I Really Want".  Born and raised in Queens, NY, music has been in Mikey's blood from a very early age.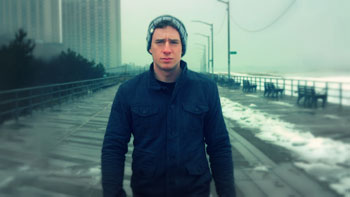 He sang the National Anthem for the NY Mets at age 12 and was always involved in music in one form or another.  Despite having battled some personal demons in the past, Mikey is a professional, polished, determined and extremely talented artist.
With a sense of connective tissue and spark beneath all the bells and whistles on "I Really Want", the track proves to be a fundamentally lively pop exercise. Mikey takes what has been done before in the eras of music then flips it on its head, making it both modern, new and catchy.
"I Really Want" has a tropical-pop theme built into a hip-hop flavored beat – Mikey even spends a verse spitting rhymes just to showcase his versatility on the mic. However, unencumbered by any turns the production may take, Mikey displays the power of melody and simplicity on this song.
Further flexing his muscles Mikey Shyne takes on the chorus with an infectious melody and multi-layered vocals. With this song you can't not only stop the feeling you just have to sing and dance along. If you're in a bad mood this will uplift you immediately.
The colorful beat laden with Mikey's easy-going vocals is brilliantly controlled and used to perfection. It's apparent from the very beginning that this is a very different and unexpected pop experience, but one intriguing enough to demand our attention.
Mikey Shyne is in true form here, as he was in his previous singles. "I Really Want" is one of those songs that never grows tired and has this infectious way of inducing movement in the listener.
Mikey is a talented musician who is truly establishing himself as a real artist not just "that dude who opened for Hip-Hop stars Styles P and FredThaGodson in 2015." He seems poised, sooner or later to conquer mainstream music with his collection of catchy songs!
OFFICIAL LINKS: WEBSITE – FACEBOOK – REVERBNATION – SOUNDCLOUD – TWITTER
Please follow and like us: