Maximum is a young West Los Angeles artist trying to make it by any means necessary. Aged 23, this Producer/Rapper has been drumming since a baby, and making beats since the age of 12. He even began writing rhymes two years earlier, and recorded his first mixtape with two school mates in 4th grade. Now Maximum has released his 18 track mixtape, entitled "Greater Ambition".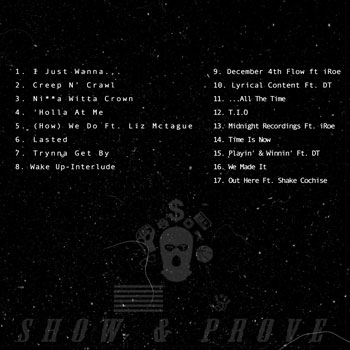 "Greater Ambition" is both reverential as well as modern musically. Maximum hasn't hopped on the bandwagon of rap trends like having a female sing all of his choruses or making the beats all banging dance tracks, but he is also not stuck in the past. His beats are clean yet with subtle creative touches that really elevate them to a higher level.
Lyrically Maximum is a beast. He is introspective and thoughtful, sometimes brashly outspoken, sometimes telling stories. He's not afraid to be vulnerable and honest in his questioning of his choices and his daily struggles. Maximum brings lyricism, flow and charisma in this mixtape.
In the era of unoriginal clones and sound-a-likes, he brings originality and substance. If you've become disenchanted with the modern hip-hop scene "Greater Ambition" should quench your thirst for quality hip-hop.
The mixtape starts out strong with "I Just Wanna", a piano-driven and percussive infused track, featuring a mix of cocky rhymes and introspection – a perfect embodiment of Maximum as an artist. A personal favorite "Creep n' Crawl" features a sliding rhythm and blues backing punctuated by brass and electric guitar picking.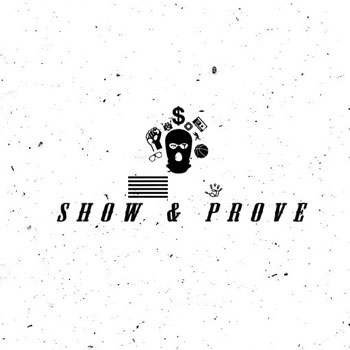 "Holla At Me" features an electronic progression and a shuffling drum beat, which leads to one of the mixtape's standout tracks, "How We Do" ft. Liz Mctague where Maximum delivers a powerful discourse about the importance of being yourself and being comfortable about who you are. In "Lasted" he airs his disappointment over hip-hop artists and the way they compromise their artistic integrity for the love of fickle worldly goods and other debaucheries.
I can truly say there's not a single song on this mixtape that I'd label as filler. I can listen to this collection from beginning to end without considering skipping a single song. "Greater Ambition" has everything you could ask for in a hip hop album: strong messages, excellent lyricism, great production, varying formulas, authenticity, vulnerability and a focused concept.
I could go on looking at each track, but that would take a few more pages, as we're not even halfway through the mixtape yet. Suffice to say that the best tracks, like "December 4th Flow" ft. iRoe, "Midnight Recordings" ft. iRoe, "We Made It" and "Out Here" ft. Cochise haven't even come up yet.
From start to finish this mixtape paves the way for a modern hip-hop that differentiates itself from most other cats out there.  Maximum goes to a very deep level and brings back the true meaning of hip-hop through his beats, his lyrical content and the great features on some tracks. "Greater Ambition" is a very complete effort that leaves you hooked.
OFFICIAL LINKS: SOUNDCLOUD – TWITTER – YOUTUBE
Please follow and like us: