Darien Gomez Jr aka KidDr1ft or Kid (for short), is an unsigned artist who also enjoys the bboy life as well. Coming out of Saint Paul, but originally born in Minneapolis, MN, at a young age KidDr1ft knew he was destined do something great. Music has always played an important part of his life whether it was to free him from his problems or just because he was happy music was always there. Many artistes from the 80's, 90's and early 2000's inspired his musical creativity.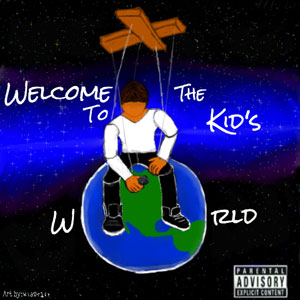 KidDr1ft has just dropped the track "Trynna Live My Life" (prod By GeoFresh). The track creates a campaign about 'knowing your worth', meaning that everybody has struggles with themselves, you just have to know how to deal with it.
When you encounter potentially difficult situations, the good and the bad, the right and the wrong, the reality and the perception, you need to rely on yourself and get through it, because no-one else will help or do it for you. On the contrary many will try to bring you down even further. "Trynna Live My Life" is an anthem about believing in yourself and staying on your grind.
Over and above the real and personal issues that KidDr1ft addresses on the track, it's safe to say that the production also holds its own. GeoFresh keeps it dark and minimal, allowing the Kid to easily flow across the sparse, but atmospheric sound canvas.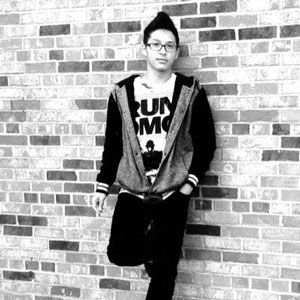 KidDr1ft has a laid back, almost 'lazy' flow like his talking to a friend or family member; it's an intimate style that will need a few listens to fully appreciate if you're accustomed to screamed, in your face rapping, as this is an acquired taste. But once you are able to fully get to grips with his style, just sit back and enjoy, as you won't hear the Kid drop a whack verse or even spit a weak bar.
The description of rap or hip-hop or music has transformed in recent years. This transformation does not mean that gangsta or coastal rap idioms are dead, but in recent times, rap has become characterized by a more alternative, experimental and crossover nature, if you will.
Opponents may state this has compromised the genre while proponents will state that this has intellectualized it. Positions aside, promising rapper KidDr1ft falls in line with modern rap, and much like many of his contemporaries, he raps and even sings his way through his material.  The dude is on his grind, and as he himself says, he's just "Trynna Live My Life".
 OFFICIAL LINKS: WEBSITE – REVERBNATION – TWITTER – INSTAGRAM – YOUTUBE – VINE
Please follow and like us: