Born in Los Angeles, Maverick Hill is the former promotions manager at Prince's Nightclub "Glam Slam", in Los Angeles. Taking influences from Prince, Jeff Buckley, U2, Lenny Kravitz, 2Pac, Nine Inch Nails, you know that you should be expecting creatively eclectic work when pushing play on one of Maverick's works.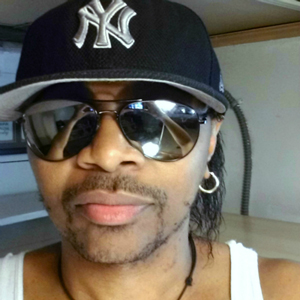 So when "Mr. Daydream Believer" hits my deck, I'm not surprised. Like his illustrious peers, Maverick Hill sticks to what he does best. And that is writing outlandish songs that coalesce all genres into fun, blurring music. His tracks could be music for a party, for reading, for crying, for screaming, for laughing, you name it.
It's so flexible and at the same time rigid enough to evoke passion and meaning each time you listen to it. I could go on and on about Maverick's left-field song-writing, but if you kept reading, it would detract from the most valuable time that would be better spent listening to his music.
There are all kinds of genres crossed in Maverick Hill's music. You'll hear funk, rock, electronic and just about anything else that can be squeezed in. Who else could take so many different genres, stitch them together seemingly at random, and come up with a product that is still fairly easy to listen to?
Take "Mr. Daydream Believer" which forges a catchy drumbeat and synth orchestration, ambient noise which Maverick's songs would almost seem naked without, and of course his trademark funky almost dissonant vocals. With an impressive array of instrumentation and pure, lyrical fun Maverick Hill really pushes the envelope and explores relatively unchartered ground on this song.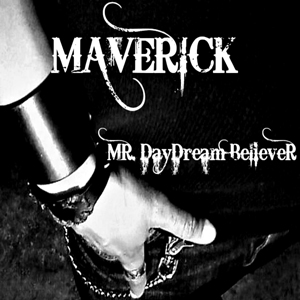 If "Mr. Daydream Believer" tiny feels a bit too challenging for you, then "Mythology" will have the exact opposite effect, and is a real gas to listen. The song built mainly around an insistent bass-induced rhythm, is four minutes of pure dance floor bliss, without too many sonic distractions, except the usual ambient noise samples that Maverick Hill loves using in his tracks.
It is rare for musicians to be as daring and experimental as Maverick Hill yet still succeed in finding ears that will listen attentively. The music sounds like it could self-destruct at any moment, but it just keeps on coming. You listen, and suddenly you're colliding through peeling layers of sonic texture, and loving it.
Obviously, having such a wide spectrum of styles to work in, means that each Maverick Hill song differs from the previous, and from the next. So you'll find yourself loving one song and then hating another. This is the same syndrome that afflicted Prince's music. These are artists who do not attempt to find, and establish themselves on the middle ground. Rather, they seek and explore the extremes.
OFFICIAL LINKS: FACEBOOK – TUMBLR – TWITTER – SPOTIFY – ITUNES – TIDAL – INSTAGRAM – SOUNDCLOUD
Please follow and like us: