CASSANDRA is an alternative rock band formed in Santiago, Cile, during 2016. The band performs a mix of rock, blues and ballads in Spanish. CASSANDRA made up of Raúl Araya, ruboc, Felio Saud and Cote Escobar has just released its debut single, the love ballad entitled "Oh Nena".
One of CASSANDRA's greatest asset as far as I can tell is the singer and principal composer who has a mesmerizing voice. Their compelling sound incorporates a variety of influences, both modern and traditional, forging them together into a novel, trademark rock style with universal appeal.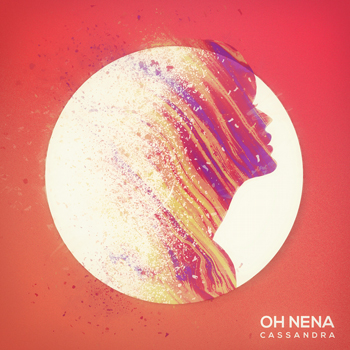 They have a sound that is not too manufactured; a sound where nothing is too extreme or over the top; a sound which is abundantly refreshing and fully melodic. Having heard mostly American and Brit rock all my life it is nice to know that Spanish rock is alive and well, and living in Cile.
While I am not fluent in Spanish to grasp the original intent and meaning behind the lyrics, it is also true that you don't really need to know a word of Spanish. The music to which this ballad is set to,along with the vocals, is enough to captivate you and stick in your head.
"Oh Nena" is a typical love ballad, an ode to someone special, so special that the singer calls here 'princess'. But she is obviously a princess who has somehow 'lost' her way, according to the opening lyrics which was translated for me: "Oh baby / I will keep waiting for you / Hear me / Everything will be fine / I will hug you in my dreams / And there I'll speak to you"
I'm not sure what happened to the heroine in this tale, or why she is away, but this seems to be based on a heartfelt and genuine love story. The music and rhythm speaks for itself, and the lead vocal truly speaks for all, with a clean, controlled and emotional performance.
Over and above the production being refined and melodious, there is a marvelous guitar solo which breaks the melancholic atmosphere infusing it with vibrant electricity before allowing the song to fall back into its slow burning infectious state.
All-round this is a great debut from CASSANDRA. If you're into melodic rock and ballads, you've just found the right track to quench your thirst, plus you can brush up on your Spanish too!
OFFICIAL LINKS: WEBSITE – SOUNDCLOUD – YOUTUBE
Please follow and like us: