Matt Mayer is a mid-20s musician from Long Island, New York. He mixes a blend of pop, rock and country, which he calls 'New York Country', and is also the title of his brand EP. Winner of the 2012 MSG Varsity Talent show in 2012 in which he faced off with the likes of Melanie Martinez, Mayer enjoys connecting with fellow musicians on the Ultimate Guitar app as well as covering songs. Lyrically drawing inspiration from his own personal experiences, as well as stories picked up from friends, Mayer also finds influential illumination from his geographic area in Billy Joel and Jon Bellion on Long Island as well as John Mayer and Gavin DeGraw in the Tri-state.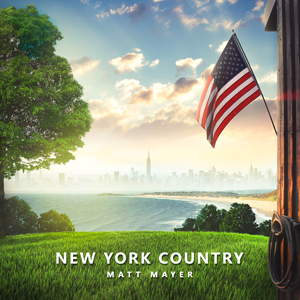 If there is a song that defines 'groovy' on the newly released EP 'New York Country' by Matt Mayer, it has to be the mid-tempo gem, "Ladies in My Life". Full credit has to be given to the pristine jangle of the guitar, the thump and slap of the drums, and the tight bassline, but ultimately it has to be Mayer's mellifluously resonating voice which thunders and soars across the track, which ultimately captures your attention and locks you into the song.
Right from when you hear the opening notes of this song, Matt Mayer strikes you as a very trendy, cool, profound and intellectual human being. The luscious instrumental licks, crisp swing of the beat, and expansive vocal melody, will get your head bobbing instantly, while you singalong to the intoxicating tune. This makes for really enjoyable music that you'll want to put on repeat, almost endlessly. I know I did.
It is a truly meaningful song, particularly to those who understand the anchoring, influential power women have in our lives – it really is an inspiring song to listen to, as Matt Mayer sings: "I'm talking about the ladies, those girls that I love. I'm talking about the ladies, right here and up above. Always know who is by your side. My mama, grams, aunts, sister and my wife. I'm thankful for the ladies that I have in my life."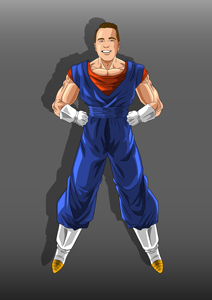 With 'New York Country', we have a 4 track recording spanning rich organic musical styles and vibes – all of them delivered with honesty, integrity and gusto. From when the EP opens with the title track we are treated to the sublime interplay between the embellishing guitar motifs and the powerful vocals in the verses, while the use of harmonies and impellent rhythmic elements truly fit the intense momentum of the EP.
While "Ladies in My Life" is the true crossover gem here, the other tracks on the EP, never lag far behind. The chugging drive of "New York Country" quickly sets the incessant tone, while "Enjoy Today" bangs with melodic urgency, a yearning electric guitar, and the soar of Matt Mayer's voice. "True Like Me", which closes the show, is wrapped in a warm, all-embracing soundscape, as Mayer hands out some sound advice:
"It's time to be originality. Stop living your life in someone else's dream. It's time to be all that you can be. In hoping someday you'll be true to you. True to you like me."
OFFICIAL LINKS: INSTAGRAM – SPOTIFY – APPLE MUSIC – YOUTUBE – AMAZON
Please follow and like us: