Lyndon Rivers is known his sublime EDM mixes and clever choice of material. Beyond the interminable techno and house of his contemporaries, Rivers has found some magic key with which he makes real music out of monotonous dance-floor deposits. His productions breathe, travel, and reflect, making even armchair listening a resplendent journey in the head. Those of us who would like to choose between just listening to the music or to get caught in some ear-shattering dance dungeon will find solace in the mercurial sounds of Lyndon Rivers, which serves both purposes.
But can solo Rivers match the muse? His latest track "Feel The Beat" follows the Lyndon Rivers formula to a T. Almost subliminally, the Rivers tracks unwind as much in the air of a dance club as they do in your head.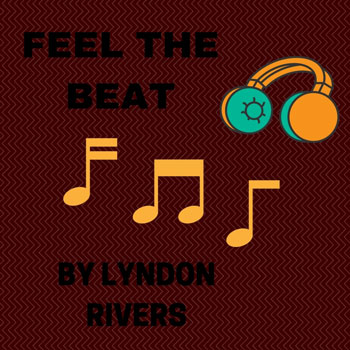 The beat, of course, is omnipotent, but Rivers adds touches of glowing ambient, experimental house, acoustic-guitar surrealism, and trippy disco vocals. A relentless, strummed guitar keeps the track moving, coupled with a thumping bass drum, and rising vocals.
This draws towards the middle of the track, which whisks you off to another world as the bass ticks and vocals tease. Then just as you get too comfortable you are thrust back into the thundering percussive groove.
The track lasts for just over 4 minutes but could easily lend itself to be extended, remixed, meshed and amplified into any length of time and reissued into any dance set from just about any era, as the song has a solid rhythmic backbone and a slight retro flavor that transcends time.
This is a trait you will find throughout many of Lyndon Rivers' musical creations. I'm not going to say "Feel The Beat" is his best work to date, because I find myself saying that after just about every release he has dropped during the last year and a half – 9 in total, I think it is!
Born in Bristol, England, and then making the move to Perth, Western Australia in 1997, Lyndon Rivers always stretches himself in the right directions, pulling off the trick of sticking to what he does best while summoning up the creative juices necessary to make each endeavor and collaboration just new enough to be fascinating.
OFFICIAL LINKS: REVERBNATION – ITUNES – FACEBOOK – TWITTER
Please follow and like us: