Lil J is a white rapper from Westwood MA and a current student at Bryant University. He writes over both classic and original hip-hop beats. Rap is his true passion, almost to the point of obsession. He says his music can be considered "clowning". After the release of his "Idols" EP, where he paid homage to his heroes and idols, Lil J is back with the follow-up, "Idols 2", which over and above containing songs to his idols, also discusses Lil J's dreams as a rapper. "Idols 2" feels as if it were made without the slightest concession to what's happening elsewhere in the genre. It is spartan but sumptuous, emotionally acute but plain-spoken. There's an extraordinary sense of calm pervading this album, one that is most finely drawn.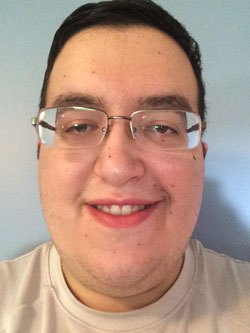 For Lil J, doing the least with his deadpan deliveries, it turns out, equates to achieving the most. This is an EP about unvarnished anxiety, uncomplicated love, as well as personal experiences, hopes and dreams. It traces an arc of personal growth, through songs that are simple, yet naked and revealing.
These songs are profound additions to the now out-of-vogue storytelling-rap tradition, and Lil J openly craves belonging to the coterie of artists who specialized in this sort of hip-hop. His relationship to his idols is an established part of his narrative.
Unlike artist like Drake, who use self-revelation and vulnerability as tools of assault, Lil J is generally his own target. Part of this means not having to worry about if anyone else thinks you look good, freeing you up to exult, without a hint of self-consciousness.
This is a collection of songs with a clear and unified vision, scrutinizing personal demons and idols like Eminem, Freddie Gibbs, Nas, Tupac and more. Technically this is not a perfect recording when you look at the engineering, mixing and mastering. On the contrary the DIY recording process could be deemed rather rudimentary and raw. But "Idols 2" is an unpretentious recording, without all the production bells and whistles.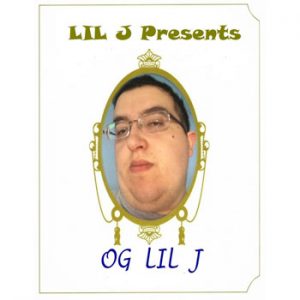 Not that the beat production is lacking, it's even creative in places, but it's more a question of differently mixing the soundscapes. I personally would have preferred the voice further back in the mix. However, Lil J clearly places the emphasis of this record on the lyrical content and rhyming, because essentially he is a lyricist.
The way he communicates his thoughts and feelings shows that he is also a highly effective lyricist. You just need to get used to his flow, as he 'suffers' from the same musical pathology as J.Cole – a deadpan, flat, almost disinterested delivery. I've read many reviews where Cole's rapping was actually termed as 'boring'. I can't begin to imagine how many artists would love to suffer the same pathology as the platinum-selling rapper!
Having said that, Lil J still has significant room for growth, but he is already finding his own voice and lane, among his contemporaries. However, it's a nod to his consistency as an artist that he sticks to what works best for him and by the looks of this EP, he's getting better at using this formula. Essential tracks include: "To Infinity And Beyond", "A Young Homie", "Jibbs With Gibbs" and "Holla At Nas".
OFFICIAL LINKS: SOUNDCLOUD – TWITTER – FACEBOOK
Please follow and like us: