Lahsann LA Cunningham, the founder of Music Only Records Entertainment, comes from a background in finance, with five years' experience as a stock broker on Wall Street. He studied investments, eventually obtaining a real estate license in NY and ATL and a bachelor's degree in business from Briarcliff.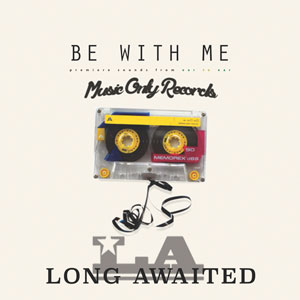 He is an author, actor, entrepreneur, and brother to renowned producer Dun Deal On The Track, who has worked with people like with Gucci Mane, Usher, Trey Songz, Future, Drake, Young Thug, Migos and Kevin Gates, among others.
Inspired by his brother's success LA founded MORe – Music Only Records to be named Music Only Records Entertainment by his first cousin Danicka Bynum. The label has a growing number songs and artists from around the world, covering multiple genres of music.
LA Cunningham, who started out in 1990, has brushed shoulders with Soul for Real, Rakim, Mariah Carey, JayZ, Jafaar Jackson and Cardi B, to name a few. Now he has released his single "Be With Me" ft. Jonah T. It's a romantic love rap with a gospel lyrical twist thrown into the mix.
LA explained that he is not a Christian but uses gospel text in the song to convey a special message of love, as he opens the proceedings with: "1st John 4:19 "we love because god first loved us" Love is patient, love is kind. Damn girl, I'm just tryna show you a god's Love, a forgiven love, A real love. But you stay fighten' it." With a great balance of singing and rapping between LA and Jonah T, the question is, what's not to like about this track?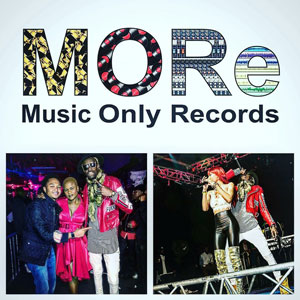 The answer? Nothing. Heartfelt, soulful and melodic, LA and Jonah T, deliver a captivating three and a half minutes. A major reason "Be With Me" winds up being as ear-warming as it is, is that both LA and Jonah T understand how to ride out a killer, infectious instrumental.
LA lays down the steadfast raps embellished with his clever wordplay and focused storyline, while Jonah T brings on the mellifluous tones and soulful notes. Together, the two performers create a perfect vehicle for reaching stratospheric peaks. Ultimately, "Be With Me" does a terrific job creating a mood with its rhythmically-flecked, and atmospheric production.
Though he comes from a different background, LA Cunningham shows enough musical self-awareness and maturation on "Be With Me" that it's fair to be optimistic for the future. As he sets out to cement himself as an artist, it's worth taking stock of the exact nature of LA's audacity as a creative.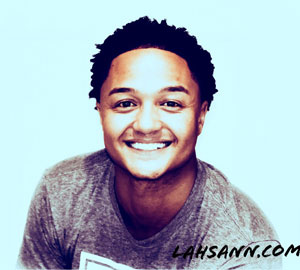 One who uses his power to synthesize and codify the world around him, as well as his own personal issues, and turn it into a consumable and relatable musical product. Its emotional resonance coming appropriately through an intrinsically lush and warm soundscape. LA is funneling his feelings through his own established aesthetic, making a song that throbs with desire.
There is plenty to love on "Be With Me" ft. Jonah T. Music is a powerful art form that conveys and induces visceral emotion. It's fair to say that LA Cunningham shows that he knows how to manipulate the medium and play to his strengths. "Be With Me" is pretty much what you would expect from an artist with a tank full of ideas and a long-simmering passion for his craft. The only way from here, is up!
OFFICIAL LINKS:
Www.instagram.com/say_it_aint_sold
Www.instagram.com/musiconlyrecords
Www.Musiconlyrecords.com
Www.lahsann.com
Www.lahsannrogers.com
https://genius.com/Lahsann-la-cunningham-be-with-me-lyrics
https://azlyrics.biz/l/lahsann-la-cunningham-lyrics/lahsann-la-cunningham-be-with-me-lyrics/
Please follow and like us: