Julian Lamont Lowe bka Kilo TheArtist or K.T.A. was born in the small town of Buckner, Arkansas.  About five or six years ago he started to balance the business of being a hip hop artist with his duties as a member of the U.S. Army.  Life hasn't always been easy for Kilo TheArtist as he explains "I am the underdog, a person who is not supposed to be successful due to the disadvantages of life that many have and still face, but seldom overcome." He considers himself a voice for those like himself, providing strength and encouragement through his lyrics and increasing success.
His biggest influence in music has been Tupac Shakur, rapper and activist, and as such Kilo TheArtist's experiences as an activist and having grown up in the lower-class system in America play heavily into his music and his vision for the future. He has put out two mixtapes in less than a year – Illuminated and Illuminated 2 which has already received outstanding results.
How good is "Illuminated 2"? As soon as the hypothetical needle hits the vinyl, so to speak, you'll know why. This one has all the makings of a timeless classic. Right from the get go you'll know this is no made up fake bull, this is Kilo TheArtist thinking out loud and you're just lucky enough to be overhearing.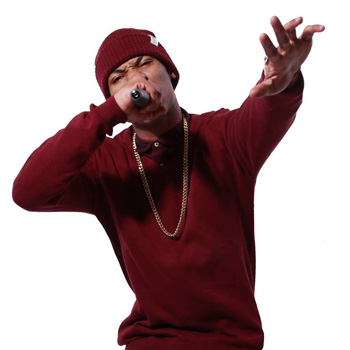 Just about half of this album is smoking, while the other half is simply outstanding! It's hard to say which songs are the best because that depends on personal tastes and your penchant for favoring words above beats, or the other way around. I would have to listen to it again, because I have only heard this album about 5 times since bumping into it.
Of course if you are already a fan of Kilo TheArtist there is no such thing as a favorite song. It's easier to say which songs impress you most on first listening. And here the choices are multiple according to the beats-words criteria we established previously.
If like me, you're crazy about piano driven beats, then you will be knocked-out right from track one by "Soulful Intro", which also features a relentless lyrical flow Kilo TheArtist. From that point on Kilo is raw, energetic, powerful, conscious and a genius lyrically.
But the beats and hook-filled choruses never let up either, as can be testified on the catchy bass-dominated banger "Hipnotic (feat. Marty McFly)", plus the dark and deep, "Anyways (feat. Devon)" and "Jungle Juice FT. MC Yates & CaliBoy Swagg".
In between, there are plenty more smoking tracks, including "Sky Fallin'" which also showcases Kilo TheArtist's all-round vocal skills. A winning formula he successfully repeats on "Memories" and "Say GoodBye".
However, there's a variation of types of songs on this album. It's not just one style all the way through, as Kilo TheArtist shows you many different sides of himself through the music and detailed storytelling on "Illuminated 2".
Moreover he is able to ride any beat, either rapping furiously or singing melodically. Add this album to your collection no matter what type of music you listen to, as you will be stunned by most of the songs on this 15 track collection.
You can follow Kilo TheArtist on Facebook or Twitter and savor his music on Reverb Nation, Sound Cloud and YouTube.
Please follow and like us: