Born in South Central LA, Dutchy Jay grew up on Hip-hop and moving around. Ever since his early teenage years he has been traveling between Cali, Florida, and Vegas never settling. Dutchy has taken influences from each of his home-towns giving him a West Coast sound with alternative influences. Repping North Las Vegas, Dutchy Jay initially got his feet wet in the music industry after moving into a friend's studio/house in "the North". He quickly fell in love with the technical side of music before picking up a mic, thus giving him more of a creative edge on his craft.
Dutchy Jay has freshly released his 5 track EP, entitled "Colombiana". Musically, this is a surprise. Dutchy Jay has made an unlikely mix of lo-fi lean and vintage rap with a stoner signature, but at the same time this EP is expansive, inclusive and deep, with a palette that dips into psychedelic and alternative sources.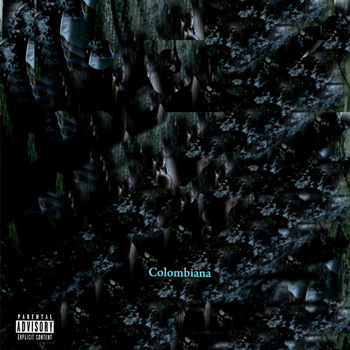 It's the perfect experiment — a confident, well-executed one — for a format-less, niche-happy, streaming-playlist world. Dutchy raps raw on speed-shifting and internal rhyme schemes to chronicle exquisite thuggery and luxury escapism. The pick of the bunch being, "Bad Habits", "MMXVII Ft Mac Harv" and "NARCOS Ft Caterpillar Jones".
Even without the overt grabs for mainstream relevance, "Colombiana" isn't short on star power sound, and Dutchy Jay has even coaxed some impressive features from his guest roster which includes Chief, Mac Harv and Caterpillar Jones. His intoxicating flow works over dark and downtrodden melodies, without ever getting depressing.
Sonically, he sought to create a unique experience and that was accomplished. The production is diverse and intricate, the many unexpected switches and transitions adds a level of flair that dispels any dullness. It'll only take one listen to realize Dutchy has a broadened alternative soundscape.
Instead of a hyper-curated tableau of swag, Dutchy's curatorial eye adopts a more intimate gaze, rendering his collage of disparate inspirations more like an EP made for friends than a sterile exhibition space to show off his wares to the world.
This is where his talent shines brightest: his off the cuff smoke-detector points of view are so piercing and confident it effortlessly transcends the sum of his influences, proving emphatically that you are so much more than the shit you like.
After the party, and the smoke-fueled marathon debaucheries, the most surreal part of being overly lit is inevitably the moment you have to rub your eyes and go be a real adult. From the sound of "Colombiana" Dutchy Jay can handle that!
OFFICIAL LINKS: SPINRILLA – SOUNDCLOUD – YOUTUBE
Please follow and like us: