EJAY IVAN LAC is a deejay and electronic music producer who mixes various genres and styles into a futuristic context far removed from what can presently be heard elsewhere. EJAY has produced 7 albums to date which have been distributed worldwide, his latest release being the 17 track album, "The Circle". If you like electronic music, you will like this album. There's just so much on here, so many layers, so many ideas- and yet it is accessible. More than a collection of individual electronic tracks, this plays out like almost like movie soundtrack.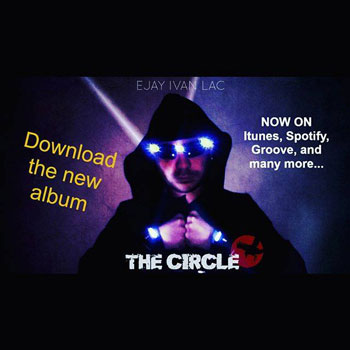 It's amazing how well EJAY captured the epic, futuristic sound. It's really hard to highlight individual tracks as standouts when so much of the album is near perfect. EJAY IVAN LAC has managed to articulate very complex musical ideas extremely well and in a way that keeps the album interesting and enjoyable after many listens.
Each track demonstrates very refined skill in sound design, musical composition, construction of complex rhythms, and arrangement. There is plenty of energy and power here in the melodies and the sounds he has developed, and in the ways they've been assembled.
Get ready for a symphony of flange in a storm of filter sweeps with chaotic oscillator-sync, multi-note gating, diced samples, mad percussion, synth arpeggios, string pads, and growling bass-lines, all set to some very infectious rhythms. It is most certainly not your standard techno or electro fare. There's just so much going on from the opening track, "Creepy", onward. So many things to listen to that it's hard sometimes get your head around it all in one listening.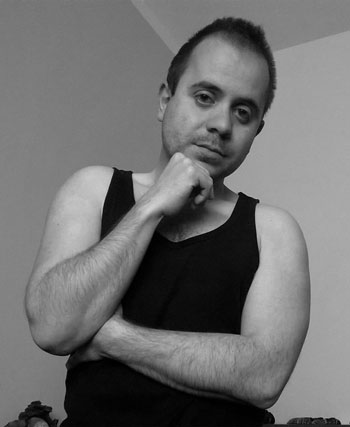 This is the sort of music where you need kick-ass audio equipment so you can appreciate the sonic vibration's that emanate from the music. There are no overly repetitious and simplistic repeats from this guy, as tune after that tune you are just pulled in and everything melts together and you'll notice your cerebral matter wandering to different futuristic realms.
Tracks that left a lasting impression include "Mysterious Moon", "The Circle", "Escape From The Tower", "Your Light", "Dollars", "Watching The Infinity", "Opera Di Incubi", "Neverland" and "Big Dream". But there are just too many differing styles and flavors that it is really hard to pick standouts. The best is to go with your mood and choose a track that syncs with how you're feeling at the moment of listening.
This Italian artist knows how to make ground pounding, yet complex, music that will heighten your senses and open your mind to uncharted musical landscapes. EJAY IVAN LAC will play to your mind, yet your ears will rejoice. Your body will go numb, resting, yet your soul will dance.
The music will spiral around the walls, make a vortex of light out of you, and thrust you into the very core of your being. There are quite a few unexpected sounds, moods and effects that go from the first cut straight to the end. No song is predictable, and the whole album is packed with energy, conviction, and well-crafted sound design.
OFFICIAL LINKS: ITUNES – SPOTIFY – FACEBOOK – INSTAGRAM – YOUTUBE – TWITTER
Please follow and like us: