Kid Truth is a Hip Hop artist from Houston, Texas who has has appeared in a host of magazines, as well as opening for Coota Bang, Archie Lee, Kirko Bangz, Baby Bash, Webbie, Colby Bright, Baby Savage, Charlie Boy, Bobby Brown, Ralph Tresvant, Johnny Gill, H-Town, Plies, Waka Flocka, Meek Mill, Future, Roscoe Dash, Sentury, MC Beezy, Rai P, Just Brittany and ESG.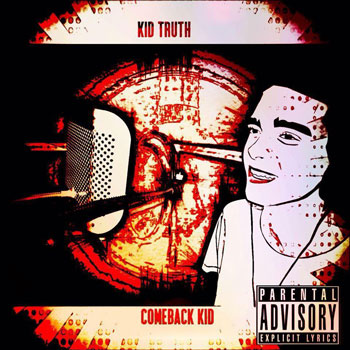 Even if you're hopelessly alienated from rap and hip-hop, Kid Truth is extremely hard to resist if there is a musical bone in your body.
On the excellent "Comeback Kid EP", he teams up with features, Chiemeri, Baby Savage, Yung loco, Noon and Dizz E Redd. And what makes these collaborations so good is that Kid Truth is not looking for crossover acceptance; rather he is demonstrating how he can excel in any company. Every track on this EP is just amazing, and the production really blew me away.
Most of the tracks are so inspiring even without listening to the lyrics, one is left feeling hyped and engaged. Kid Truth's flow is as outstanding as the beats are driving. He not only has something to say but he also gets his point across lyrically, poetically, artistically and brilliantly. Kid Truth is quite simply, everything he claims to be. Notwithstanding the fact that each track is shared with a finely tuned featured guest, he comes out tops each time.
The "Comeback Kid EP" is filled with music that can pump you up for anything in your life. If you like creative tracks with catchy tunes and hooks, then this is a really good place to start. Kid Truth was not afraid of stepping out of the mold and experiment with his art form. That's what hip-hop is all about; bringing solid lyrics and beats together for something that is reflective, thoughtful and entertaining.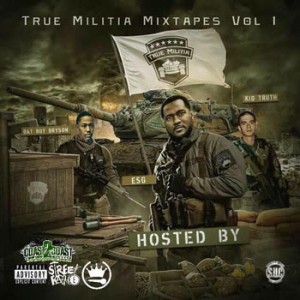 Kid Truth pegged it on this EP. His lyrics effectively express the ambition, desires and often wishes, of someone influenced by pop cultures. The tracks are upbeat, fresh, and innovative. The collaborations are solid. I had no desire to skip any track whatsoever, especially knockout ones such as, "Just Drive (feat. Chiemeri)", "Well Ok Den (Featuring Yung Loco)", or "Out My Face (Featuring Noon)".
Kid Truth is a jewel to this hip-hop industry, whether people understand it right now or only get it later on – he has the craftiness to speak through multiple voices that will reach the hood, the middle-class, and just about any other social hierarchy, simply because his tracks bring absolute fire that make sense to all ears. The "Comeback Kid EP" is a recording that you can listen to straight through, from start to finish, and be captivated every time. Kid Truth brings us 5 tracks of pure ear candy that surpasses all expectations.
OFFICIAL LINKS: WEBSITE – BANDCAMP – SPOTIFY – ITUNES – BLOG
Please follow and like us: