Jay Felicite (pronounced; Fay-Lee-See-Tay) is a Saint Lucian born and raised singer, songwriter, sound engineer. Jay uses a mixture of Caribbean culture and heritage along with R&B and Urban flavors to deliver melodic, rhythmic, and catchy material stuffed with lyrical substance. The artist, who currently lives and operates out of London, UK, works closely with a lot of local underground talent, and has just dropped his brand new 13 track project entitled "Gawdly". It's a solid EP marked by attractive urban and island production and Jay's heartfelt reflections. Here the young Rastafarian showcases his entire skillset, rapping and singing in a blend of styles that quickly separates him from the pack.
Right from the opening track "No Affiliation (Intro) [Prod. Rellzi B]" to the EP closer "No Affiliation (Outro)[Prod. Rellzi B]", this recording is definitely different, joyful, insightful, rhythmic and honest, with incredibly high-peaking surprises and soul-bonding rituals.
While Jay is without a shadow of a doubt a gifted emcee, for me he is more of a singer and songwriter on "Gawdly" and his best work is when he sings. "WPF [Prod. Rellzi B]" is a beautiful and poignant love ballad where he explores the strains and morphing of a relationship in an emotional and expressive voice.
All over this EP, Jay Felicite's vocals are driven by pure emotion and passion overpowering all else, regardless of the style his performing. It could be the slow-burning Dancehall-styled "Slow Wine", or the rhythmically pumping "Vibrate (Feat. Arthur Allain & ZigZag) [Prod. Lion & Jay Felicite]" and "Tease Remix (Feat. Scarlet Power)[Prod. PDUB, Nick Dre & Jay Felicite]".
Again, the high-peaking surprises are where Jay pushes himself out of any comfort zone, and let's his voice ride the beat and vibe of the arrangement in perfect harmony. Something he achieves with major profit on the soul-driven "I'm Good [Prod. DopeBoyzMuzic]", the introspective "Do You [Prod. iAmK]" and the edgy and confrontational "Hot Steppa [Prod. Edeez & Rellzi]".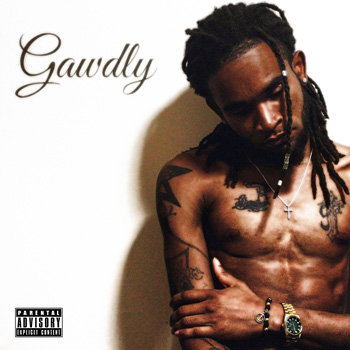 Jay Felicite is a mix of Wyclef Jean, Trey Songs and a dash of Sean Paul all rolled into one. Even though Jay sings for a majority of the EP, there are enough moments of rhyming to satisfy hip-hop loves. Not only does he have clever deliveries and lyrics when he rhymes, the overall feeling of hip-hop is evident in every song.
I favor music which blurs the constraining lines of definition, and Jay Felicite's diverse musical tastes – undoubtedly a result of his upbringing and heritage – shine brightly throughout "Gawdly", and it comes off as an honest reflection of the diverse music styles which has and still does inspire him.
Jay reached deep into his bag of tricks for this one as he effortlessly mixes singing and rapping with infectious hooks, tons of melody, heartfelt lyrical honesty, and some very impressive music production. This is genuine off-the-wall modern music with a leaning towards island music, yet still authentically urban.
As his more firmly established peers have dipped their toes into the alt-R&B pool or flirted with four-to-the floor EDM to stay relevant, Jay's point of view has remained trendy but traditional,  and while he's subtly evolved, gracefully embracing hip-hop and R&B's increasing cross-pollination, he hasn't lost any of his Caribbean culture and heritage along the way.
The satiny synths, leisurely rhythmic percussion, and evocative bass rumbles, which all provide a cushion for Jay Felicite's velvety voice, will leave you fully gratified, no matter which genre or style you're coming from.
OFFICIAL LINKS: ITUNES – SOUNDCLOUD – TWITTER – INSTAGRAM – YOUTUBE – FACEBOOK – SPOTIFY
Coming soon – jayfelicite.com
Please follow and like us: