Since going independent, J. Irja has shut down stages just about everywhere, and opened for headliner acts including T-Pain, King Louie, and Bandman Kevo. Branded with knockout titles like 'The Spotlight Queen' and 'The Sexy Psycho', J. Irja began freestyling in Detroit and started performing and recording in Wisconsin. Raised in Canada in a poverty-stricken 7 person family, she channeled her pain and sadness through singing and songwriting since an early age.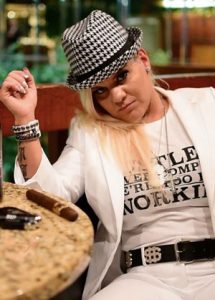 She moved to Wisconsin, became a published poet and graduated high school early. Determined to never have to struggle the way her family did growing up, she turned to hustling and exotic dancing before her 18th birthday.
Set to drop her second mixtape "Blessed With The Curse: RELOADED" during 2016, J. Irja has just recently released her brand new banging single off of the upcoming mixtape, entitled "Goin Ghost". There is so much more to this girl than just her ballsy head tattoo. A lot of people clown or don't take female rappers seriously and just straight up won't give them a chance. And on hearing some of the lame rappers doing the rounds you cannot blame them. But one listen to the strength, depth and skill that J. Irja displays will almost certainly make you change your mind.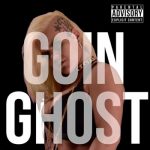 "Goin Ghost" is a testament to this girl's sheer will to break the mold and make her mark. It's always great to see a woman in hip hop who's 'doing it', more than 'shaking it', and isn't afraid to truly speak her mind (not what some label executive told her to say). Lyrically she is at the top of her game.
She is a trend setter but even more importantly an undeniable force in an every-changing industry. Occasionally she comes off a little rough, raw and explicit around the edges, and that's just what makes her a female emcee to be reckoned with. And you can drop the 'female' part!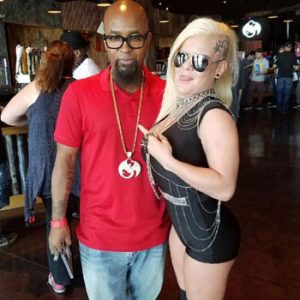 For all you true rap heads out there, this is definitely a track to cop.  J. Irja gets into your mind and lyrically takes over on "Goin Ghost". Above all, her production is tight, and her flows are excellent.  She is probably the number one baddest chick in rap right now! She's got attitude, ass and presence, and she heats it up and shows everybody that she is in charge in "Goin Ghost".
With bold lyrics and a care-free image J. Irja is a female rapper who is ready to take the world by surprise and shock everyone with her style. Just because she is a woman doesn't mean she is whack. She kicks her lyrics harder than most rappers in the game. Her rhymes move from raw to uncut and nothing but the best, while her beats remain the tightest. No doubt J. Irja is repping her brand to the fullest on "Goin Ghost".
OFFICIAL LINKS: WEBSITE – TWITTER – INSTAGRAM – FACEBOOK – YOUTUBE
Please follow and like us: