InRich is a 17 year old alternative hip-hop artist from Gilroy, Ca. He has recently released the track "Focus"(ft. Supa Bwe), and produced by PsyLite. What can I say about InRich, except that he's got it going on! This track is a perfect example of that laid-back West Coast bounce music that'll keep you chillin' all day long.
If you're having a bad day or are stuck in traffic on the way home just open the windows, blast the song and sit back and relax!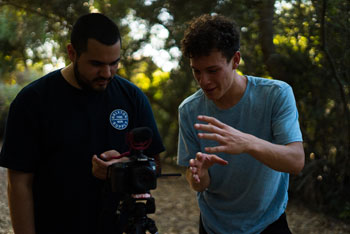 Inrich has a certain type of voice unique to him. I'm not saying he's the rapper with best flow walking on the face of the earth. That would be presumptuous on my behalf, especially as the dude is just seventeen remember, but his flow is pretty damn fun to listen to, and his style of sharp storytelling is beyond even some of his peers.
This is typical underground stuff, where everyone involved is allowed to run free with their creativity and lyrics. No big label shackles or Top40 formulas to succumb any integrity too, and for InRich that means party-time! So his rhymes cut to the alternative core – "I could have kicked back in my spare time, but how I had to grind, makes my art more defined. I had to search for flow, kneading all the pizza dough…"
Supa Bwe is more of your classic-type, conventional rapper. So his easy-flow style may be easier for mainstream ears to fall for. Making the odd combination, of alternative and mainstream styles blend this single into a track with greater longevity and more replay value –  Supa Bwe grabs you instantly and Inrich just grows on you all the time! I'm not sure if this was the original intention, but it sounds like a mighty smart move to me.
Furthermore there is a certain playfulness transpiring from the track that is just endearing. It may be the rhymes or the slow bounce of the beat, but it's pretty infectious. There are no mainstream drops for this single, strictly made for the alternative hip hop heads and underground circuits. And that's probably the coolest thing about "Focus"(ft. Supa Bwe)!
OFFICIAL LINKS: SOUNDCLOUD – YOUTUBE – INSTAGRAM – TWITTER
Please follow and like us: