Heavens Empty, also known as Jonathan Gonzalez, is a 27-year-old musician from Los Angeles, California. As a heavy machinery operator by trade, music has always been a passion for Gonzalez, and he draws inspiration from a wide range of genres, including rock, pop, and Goth. Gonzalez's love of shrooms is evident in many of his recent tracks, and he is currently promoting his newest single, "Romeo & Juliet PT.2", which is available on all streaming platforms. The "PT.2" in the title serves as an Easter egg, referencing Gonzalez's previous artistic moniker, Johnny Christ, and his decision to start fresh in his music career during the Covid-19 pandemic.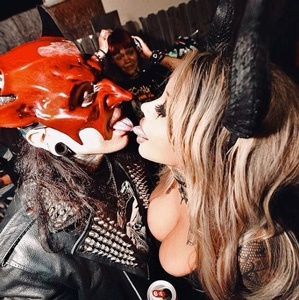 "Romeo & Juliet PT.2" is almost a complete package. The song is remarkably tight and focused, which feels reflective of the  composed, focused headspace Heavens Empty seems to be in. It's a wonderful, soulful release by a singular sounding alt-rock artist, who wholly obliterates the retrograde notion that musicians require big label budgets to create rich, compelling art.
On "Romeo & Juliet PT.2", Heavens Empty sound is completely in act — there is no pandering to the unwashed masses here. No fancy producer has tried to smooth the edges off Gonzalez's zigzagging guitars. No corporate monster has forced him into adding too-obvious electronic atmospherics, or into writing a straight-up pop love song. Instead, the track has a nostalgic pop and alternative feel, while looking at love from a less sappy angle.
Heavens Empty is one of those rare artists whose emotional but spirited music constantly seems to lean precariously between brilliance and catchy. Straying cautiously yet deliberately close to the jagged and tuneful alt-pop aesthetics, "Romeo & Juliet PT.2" sees Heavens Empty forge into new and ambitious territory. It's a record that manages to balance a swarm of new ideas with the most steadfast and well-loved tricks from the past.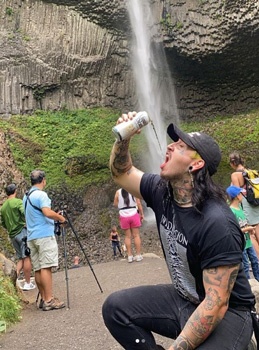 Jonathan Gonzalez's ear for melody is as good as ever on "Romeo & Juliet PT.2". He combines mellifluous vocal tones with sustained rhythmic pacing and smart studio science to come up with one of strongest efforts to date.
The sonic canvas is filled with identifiable, echoing guitar motifs and slamming drums. Additionally, Gonzalez, ever the wordsmith, has an uncommon ability to turn a simple phrase to make one think. He gets quite lyrically stimulating across the track.
"Romeo & Juliet PT.2" is a masterful distillation of Heavens Empty's signature sound, honed to a razor-sharp precision. The production is nothing short of impeccable, striking a delicate balance between refinement and raw, emotive power. The use of ringing guitar tones only serve to elevate the track, imbuing it with a captivating, all-encompassing energy that demands attention.
"Romeo & Juliet PT.2" is a stunning and unexpected triumph, a vibrant and enchanting record. The single is a masterclass in composition, weaving together a richly layered soundscape and earworm hooks that burrow deep into the listener's psyche.
The result is a track that pulsates with energy and an undeniable chemistry that is impossible to ignore. Heavens Empty has truly outdone himself with this release, reaching the apex of his abilities and delivering a sound that is both fresh and familiar.
OFFICIAL LINKS: https://www.instagram.com/heavensxempty/
Please follow and like us: