Maik, also known as Maikrowave, is from the Black Forest in Germany. He is a musician heavily inspired by feelings and art. Despite being a graphic designer, he has a passion for making music. His latest project is the 4-track EP, entitled "Relief". Recording artists often overlook the most important question in their quest for career prosperity. It's the question that speaks to their art at the intersection of style and substance, more than it does to commercial fame. Maikrowave, certainly understands the power of that equation. This new EP project, out on his label Maikroscope, comes as the potentially the biggest milestone of his career.
The quality of the sound design on "Relief" places Maikrowave well within the company of the pioneers who obviously inspired his musical directionality. On the one hand, the project fully delivers on every sonic element that Maikrowave has been dialing into over his previous releases. One the other, what he serves up here is something fresh, inimitable, and entirely different.
Throughout "Relief", Maikrowave achieves his vision, in part by channeling his passion for creative expression and the pursuit of his dream of making music. The EP's opening track, "Moment" paints a cinematic picture, encompassing listeners into a fully immersive experience.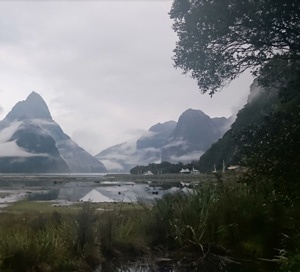 The track begins with synth layers that call on the slowly building percussion. Maikrowave is a master of building suspense, then breaking things down before rebuilding them again. As anticipations run high all, this is where the payoff happens.
"Addicted" comes forth with slapping drums and syncopated keys, which form a driving rhythm and beat. Maikrowave adds in growling basslines and voice adlibs to give the song more dynamic momentum. "Calm Meadow" starts slowly but evolves into a thundering beat with thumping percussion, resonating keys and sliding basslines. Listeners are left hanging onto every added sonic element in this carefully constructed track. Expect many twists and turns.
While percussive impact is heard immediately on the closing track "Spire", the ruthless basslines and pirouetting synths arrive quickly, oscillating between melodic breaks and frenzied rampage.
By the end of this song, its apparent that Maikrowave has graciously poured every piece of himself into the project. There are clear separations between the artists who deliver releases just for the sake of putting out new music and the artists who put their heart and soul into a project.
Maikrowave belongs to the latter group. Not coincidentally, "Relief" frames his new sound as higher quality and more deliberate and intentioned than anything he has ever released before. There is no denying that "Relief" is by far the most intricate and well-produced body of work that Maikrowave has put forth up until now.
Attention to the subtlety and nuance of electronic sound, in the same way the thunderous basslines and thumping drums are curated, allows listeners to hear and appreciate the different and all-encompassing sonic flavors Maikrowave has to offer. The most gratifying part of the endeavor is the thought that this is still only the beginning for Maikrowave, with much more still to come.
OFFICIAL LINKS: https://linktr.ee/maikrowave
Please follow and like us: