FID is an Australian Lo-fi producer and rapper, who has been making music on his iPad since he was 12. "I make music that I like to chill to as well as jam to. I'm not someone who will stick to one style of music and I will adapt to what I like best at the time," explains the artist. FID is currently promoting his single "Say What You Want To Hear". The single is another sonic step forward for FID. His layered beat fuses a dusted piano, lugubrious drums, and a haunting atmosphere. On top, the producer and rapper, unfolds a surefooted and convincing flow. His words run freely in a stream of conscious style. All crystal clear and to the point.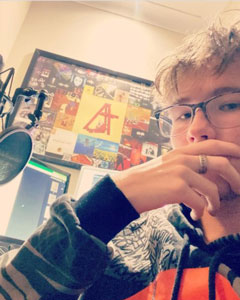 'Keep it real', is the rap cliché artists have sought a thousand ways to escape from, seeking to slip out of the shackles of expectation for the freedom of artistic expression. For FID, it's an easy achievement. He is a young artist with an open mind and a free will.
Here he takes us on a trip to his world, in a rap narrative hoovering in the chaos and contradictions of contemporary life and refracting it into an enhanced musical adventure through the recesses of his mind.
When meticulous rappers record, they want audiences to visualize the imagery, clear as day. FID does just that. It's a story, illuminated by FID's personal lifestyle anecdotes.
Much of the communicative success is down to the vocals, which are never mumbled but perfectly pronounced, forcing you to catch every word, pushing the narrative forward while also following enough nuanced digressions and tangents, so as to never seem forced. On paper, it sounds simple enough, but you need a decent skillset to pull it off neatly.
While the past few years have seen a wave of young rappers leaning on mumbled melodies and half-finished thoughts over cluttered soundscapes, FID defiantly avoids those clichés on "Say What You Want To Hear.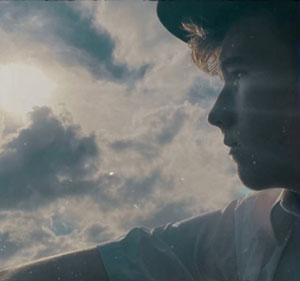 The self-production is crisp and well mixed, the thoughts smartly fleshed-out, and the voice crystalline and resonant. There is something enthralling about the way that FID is able to explicate all of his thoughts so naturally and nonchalantly.
FID has honed in on his ability to immerse listeners into his world of lusciously captivating beats, and his raps, which are fueled by stealth and relatable concepts. He moves with both speed and caution, as he unravels the narrative on "Say What You Want To Hear". FID never keeps the audience at arm's length; instead, he is an open book on this track unraveling a deeply introspective vision.
There comes a certain kind of creative freedom when hip-hop artists are able to bridge the divide between the roles of rapper and producer. In fact, FID seizes the opportunity to explore his distinct sound, which showcases a vibrant and refreshing creative with endless possibilities and boundless skill to cross-pollinate his rapping and producing crafts. "Say What You Want To Hear", celebrates all of those qualities in FID.
OFFICIAL LINKS:
Instagram: https://instagram.com/fidelity_is_dead?igshid=1jy0kdnvwofev
TikTok: http://www.tiktok.com/@fidelityisdead
Streams: https://linktr.ee/Fidelity_is_dead
Please follow and like us: