C3SAR is a self-taught Artist, Engineer and Producer from California, with a mission to be influential and successful in his craft, showing people that dreams can come true for anyone. With his ability of being able to give you any sound, it's tough to read what the artist's intentions are musically. His album "NOMANSLAND" confirms what you may already know about C3SAR if you are a dedicated fan. He is the real deal.  He hands you an arrangement of flows and sounds that few others can, or dare put together, on one single project. His biggest and best songs are mixed to create a less mainstream sound and something more forward thinking and hard-hitting.
After the eclectic conversational intro, entitled "Cesar", the title track, "Nomansland" kicks off the album and he puts his creativity and versatility on blast. He gives you a funky vibe of jamming out to some rich harmonizing sounds. C3SAR is able to play with his rapping and singing ability. What follows is a plethora of ever-changing vibes that end up being an energizing jam.  "Swipe/It" has an ominous and atmospheric production that C3SAR decides to murder with his slow, dark and impactful flow.
C3SAR croons through the chorus on "Missinu Pt.1" ft. Cito, his voice leaping and stretching words into rhyme. The song features a smooth melodic barrage of personal revelations in his signature wordplay, which is ably contrasted by Cito's surefooted and deadpan delivery.
"3m in 30m" kicks in with an ambient electric guitar beautifully leading the way. Soon a slow head-nodding groove sets in, providing C3SAR the backdrop for channeling his moody, earworm downtempo flow.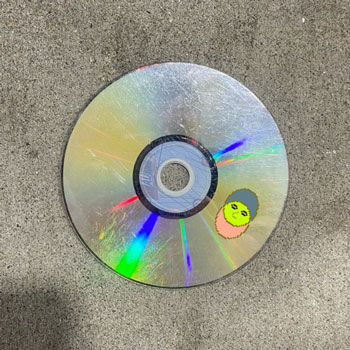 One of the most impressive aspects of "Nomansland" is its diverse sounds. A lot of artists fall into the trap of releasing projects with songs that sound like copies of the previous one, making the listening experience boring and prolonged.
"TheHouse", flips the template, with an almost playful production, before the deep reverberating bass sets in, and C3SAR launches his foreboding syncopated delivery. Complimenting his relaxed confidence throughout is a strong sense of comfort with his skills.
For fans and artists who are constantly clamoring for originality in the game, C3SAR is like manna for the genre. His beats and vocal deliveries are way off the beaten track. His songs are infused with plenty of nuance, mood, and atmosphere, which alone will send your mind on a trip.
"Bless" continues to produce these impacting elements, as C3SAR unfolds yet another laidback but deep-rooted narrative. The California native simply sits back and places his infectious personality all over the mix.
"Missinu, Pt.2 (Slowed+Reverb)" ft. Cito, is exactly what the song title describes, as it executes a more elaborate and enhanced version of the original cut. The album closes with "Yeh (Freestyle)", where C3SAR's gives us yet another display of his rapping skillset, forging a template of smart lyricism, a sharp rhyme scheme, and an effortless flow.
There is a multitude of moments that play with the listener's need for rap's core elements, tapping both into nostalgia, and pure technical bravado, to deliver a performance that anybody who loves rap can truly appreciate.
Overall, C3SAR's focus throughout the album brings it all together. It is evident that every track was perfectly put in place. The sonic cohesion and sequencing brings tremendous structure to "Nomansland", while the music and vocals bring the mood and emotion. In an era of music where albums are curated simply as playlists and tracks are randomly thrown together, it is refreshing to see an artist be meticulous when creating a body of work.
OFFICIAL LINKS:
https://www.instagram.com/officialc3sar/
https://twitter.com/officialc3sar
https://soundcloud.com/3cesar
https://open.spotify.com/artist/39iFPY3XNcrK4HJZ7U9Oce
https://music.apple.com/us/artist/c3sar/1599899764
Please follow and like us: