The hip-hop artist King Cotz, is a 20 year old unsigned rapper, songwriter and lyricist from Richmond, VA who has taught himself how to write since a young age, and has been writing songs for over 10 years now. King Cotz currently attends Virginia Tech in Blacksburg, VA. His latest song, "Six Rings" features NiX, who also did all the editing and mixing on the track, while the beat was produced by King Leo.
King Cotz has a unique and different sound in hip hop which will distinguish him from others. He has a laid back fun sound that I really enjoy.  He is also aware of his strengths and crafts, and where he needs to be working on his game, which is a good sign of better things to come. Furthermore he knows how to work at what he's good at and has a great ear for beats and great guest appearances, as shown here.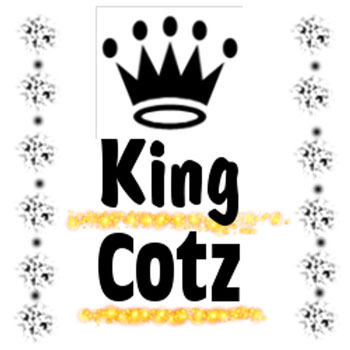 I was impressed with the rhymes that King Cotz was able to conjure up. Multisyllabic rhyming and clever wordplay were not talents that figured he would have yet, as I am always skeptical about young rappers skills, but this track proved me wrong. You can tell he is working his craft and getting a feel for any future success, yet at the same time he will earn your respect for the effort he puts into his work.
Driven by an excellent production by King Leo that emphasizes the intensity, the track feels like it channels its energy towards a positive manner. King Cotz's lyrics manage to be unmistakably straight-forward as concentrates on the rhyming and flow of his voice. Here's someone making music with talent and sincerity and courage. I can certainly give support to an artist whose work carry a true, uplifting message and is only going to get better as he progresses.
Listening to his other material, I really appreciate how King Leo puts effort into creating things the way he wants them, not looking to be a generic artist. He does what he enjoys and puts in a lot of work to try and make something different and exciting. The production, vocals, lyrics, and everything about "Six Rings" is solid. If you enjoyed his "Risen King EP", you'll like this new single.
OFFICIAL LINKS: KING KOTZ – TWITTER – NIX – KING LEO
Please follow and like us: