After his stunning 2016 album "California Dream Music", Portland-based independent rap artist originally from the Bay Area, Edgler Vess, has dropped his latest 10 track mind-bending project entitled "How to Die in Oregon Vol. 2". Vless, is a pretty polarizing figure. You can love him or you can hate him, but most critics I think will praise his vision and respect his artistry, simply because he is an eclectic and solid MC. "How to Die in Oregon Vol. 2" is a good introduction to him, and a pretty good determining factor on whether you'll like him or not. The album is definitely not for hip hop fans looking for hook-heavy pop music, as this is a cerebral experience.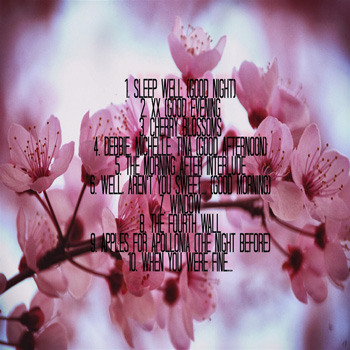 Edgler Vess is a highly lyrical MC, and he has a great vocal presence and voice. His subject matter and is what people most often will have a problem with, as you will need to concentrate on the rhymes and messages to fully comprehend and appreciate his psychological excursions. Luckily he has a steady paced flow and crystal clear diction, making picking up the words, a walk in the park.
The production, on this album is stellar, as it's innovative, soulful and interesting. The full album is self-produced, and goes to show why Edgler Vess is one of the best 'unsigned' producers in the current state of hip hop. It also makes me wish he would produce for people outside of himself, just so that others would get to know, and appreciate these qualities.
Some of the best tracks on the album  include "Xx (Good Evening)", "Debbie, Michelle, Tina (Good Afternoon)" , "Window", "The Fourth Wall" and "Apples For Apollonia (The Night Before)", of which each have creative beats and are laced with a lot of lyrical detail, as most songs on the project are.
Edgler Vess is at his best when he is introspective or investigating relationships, a subject that he seems to have a thorough knowledge of. Particularly impressive are the true-to-life lyrics on "Window": "Wake up in the morning just to close the blinds. I can't think with a sober mind. I was unemployed you were working overtime. You wanted to raise a family I had other goals in mind. Now I'm living on your couch. It all felt so cumbersome until you kicked me out the house." And it gets even more real: "I couldn't see my vision when I could see it in plain view. You told me to change the game. How ironic, that same thing made you change too. So deceitful when we talk, we're both playing a roll so I keep you in the dark."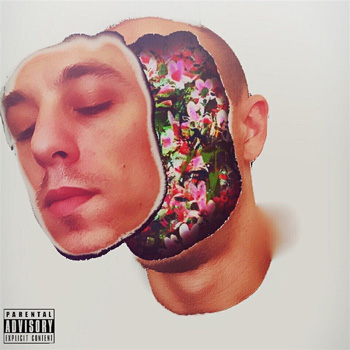 Lyrically though, Vess shows moments of absolute genius and impressive wordplay all throughout this album, and any track you hit on will never be banal. "Cherry Blossoms" and "The Fourth Wall" reach heights of immensity, in that that apart from being clever, the rhymes are brutally honest and outwardly candid.
Overall, "How to Die in Oregon Vol. 2" is a solid album from an artist who seems to know what he's doing, and he gets the execution right on every single track.
For those of you who've only just caught up on Edgler Vess; if you're into alternative sounds or looking for something to seriously decipher, this release is for you. But if you aren't up for an aural excursion of all-consuming lyrical gems and unapologetic revelations, stay clear, as Vess will completely consume your non-thinking mind.
The album is an example of how far Vess is willing to stretch his musical capacity, and shows us that he is not restricted to the boundaries of the industry. This is most definitely an album for himself ahead of anyone else, and that is probably the most profound thing any true artist can achieve.
OFFICIAL LINKS: ITUNES – SPOTIFY – TIDAL – TWITTER
Please follow and like us: