Copamore is a DJ & Producer duo who has released their latest Tropical House single entitled "Across The Line" featuring New York singing talent, Mikey Shyne.  In many ways, the track gives electronic music artists tasked with navigating the EDM landscape a roadmap of sorts. It gracefully pays respect to the influences at its foundation while simultaneously refusing to adhere to the restrictive boundaries of genres, incorporating an instrumental and a style with such taste that the track sounds like the logical next step in the creative journey of a set of masterminds moving toward the post-EDM concept.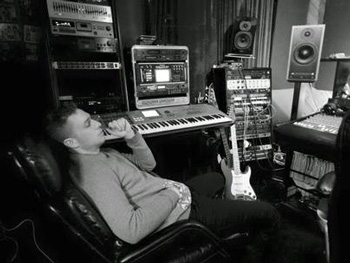 Copamore are obviously exceptionally good at pairing their synth driven electronic tracks with voices that catch people by surprise, because Mikey Shyne is a delicious good choice for this track.
He has a far-reaching and warm vocal range which gives the track that slight melancholic, romantic and nostalgic flavor, completing fitting the story line of "a couple separated in space and time". It also plays perfectly in contrast to the bright keypads and lusciously rich and deep strings.
Summer continues to come faster than we have anticipated, fastening itself with the many tracks that compete tirelessly to be the ultimate screenshot of the warmer side of the year. With every summer that shines on by, it always features a song that photographs the essence and feel of it all.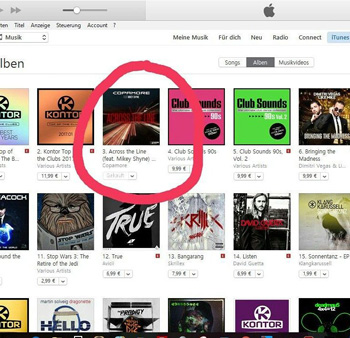 While it may not quite be that time just yet, Copamore might've just quelled the competition before it even begins, bringing it to our doorstep for the warm season which is still a long time coming.
Copamore's bustling sound, the glitzy aesthetics and cosmic vibe, plus Mikey Shyne's melodic vocals, make this a catchy tropical house movement. Decidedly mainstream, laid back, and strapped with a bright, warm flavor to it that outdoes many of their other commercialized contemporaries.
Copamore takes us flying with their effervescent sound that doesn't just capture the moment and gives it to us in short glance: they eternalize it in our minds in full cinema-scope.
In this bristling track, Copamore, takes off full throttle to their quick ascent on top of the EDM stratosphere and to a fantastical world, where, as the title of the album suggests – "Across The Line", is so euphoric and emotional that you don't just feel good inside: you literally feel like you're in another dimension, where singer Mikey Shyne croons his way through this stylistic confection with flair and meaning, delivering heartfelt lines.
OFFICIAL LINKS:
Copamore: WEBSITE – SOUNDCLOUD – FACEBOOK – TWITTER
Mykey Shyne:  WEBSITE – SOUNDCLOUD – FACEBOOK – TWITTER
Please follow and like us: