The artist, musician, and author, Dylan Tauber is perhaps the personification of a restlessly creative artist: Never one to quietly rest on his laurels and certainly not looking to gracefully ease into the twilight of a truly remarkable career, Tauber continues to polarize his fans and challenge the very fiber of electronic music with his re-imagining of the craft. Dylan Tauber's latest release "Dolphin Trance 2" is cool and confident, evidence of years of tireless writing, performing and recording his own works.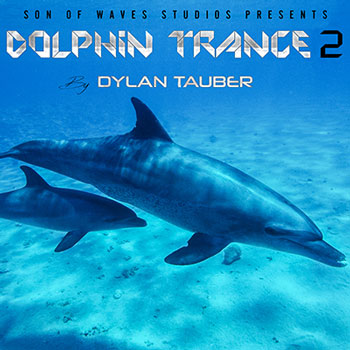 And it expertly forges and mixes the best of what Tauber has released in the past few years to conjure a new sonic storm of fluttering ecstasy and excitement. It's easily his best release since taking on the digital mantra and although it revels in more mainstream sounds, and a more linear agenda, its expert pace and flawless sequencing packs more than enough emotional thrills to lock you in over the entire set of ten songs.
Furthermore, on this outing Dylan Tauber's works are even more fleshed out with the vocal skills of Enlia whose craft is reshaped expertly into the trance-induced arrangements by Tauber's sorcery.  Opener "Dolphin Swim Remix (feat. Enlia)" underpins a lush arpeggio of warm synths with wistful vocals that sail beautifully through the fast-paced progression of snappy percussion. This is the lead single from the album, and has already been charting on Soundclick.
Tauber toughens things up with the fluid percussion of "Son of Waves 2.0 Remix (feat. Enlia)" – Its insistent rhythm coaxing you into a finger-wagging club stomp. The intro of "Trance of the Whale (feat. Enlia)" offers an intermission of sorts, with its gorgeous flicker of synths and whispering vocal adlibs, but Tauber offers little reprieve, launching into a rolling progressive upbeat rhythm.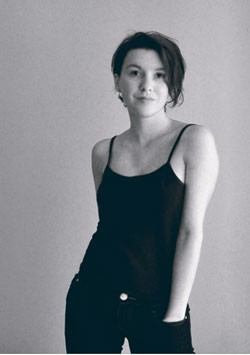 Tauber hits the snooze button with the beautiful "Slowly (feat. Enlia)" which encapsulates all the beauty of the deep blue sea, and from thereon out with the tracks such as "Sun Rays (feat. Enlia)" and "Deep Cold Sea (feat. Enlia)", the soundscapes take a complete left turn into slower, quieter and more profound sonic territories.
It is exactly here you realize that "Dolphin Trance 2" will not only alleviate frustration and provide relief; it will whet appetites for the continued evolution of Dylan Tauber the artist. Anyone can take an upbeat track, mix it up, and call it a day.
Those who do it well can go so far as to put a stamp on the track to call it their own, but Tauber is one of the few who has the vision to take a bare track and give it the full makeover with the kind of care and attention that one would need to be expertly applied and seamlessly blended with multiple layers of sound. And for me, Tauber is at his best doing this, on the slower songs, which require meticulous care, not having any beats to 'hide' behind.
Producing ambient trance can be quite intimidating for many electronic producers. Without the crutch of a rhythmic kick and bass tying the track together – creating textured and aurally enticing music becomes a more arduous task. Dylan Tauber however, dives into this task with ease.
The fact that the album is wonderfully overlaid by some of the most beautiful and pure vocals around – by courtesy of Enlia – is another example of the highlights on this album. Without doubt, "Dolphin Trance 2", is the portrait of an artist at his peak.
OFFICIAL LINKS: WEBSITE – FACEBOOK – SOUNDCLOUD – TWITTER – YOUTUBE
Please follow and like us: