Diva Prime is a multi-talented artist from Mobile, AL. During April 2020, she celebrated her first year anniversary as a new independent artist in the industry. And she couldn't celebrate it in more appropriate way than with the release of her impacting 6 track project "The Diva in Me". Diva is the epitome of urban music stands for, as she blends rap, pop and R&B over skittering hip-hop beats.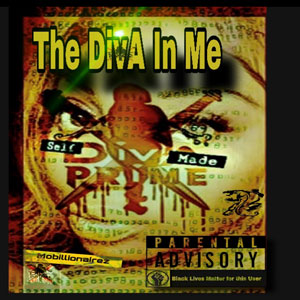 She is insanely talented, and pulls from all different sounds in this project to make it beautiful and uniquely her own. Her lyrics are insane, like she could simply be an incredible rapper if she didn't have such a beautiful soulful voice to match.
So now she's a double threat singer and rapper. The recording is distinguished by its open and honest subjects, heightened by Diva Prime's chillingly vivacious voice. It opens with the dark, sexy and tormented title track "The Diva in Me".
"The hardest thing, is to love you," sings Diva, as the salacious lyrics mix with a slow and addictive bass and drum line, inviting you into a world where you want to know the secrets of this relationship. The song takes you through the highs and lows of a life filled with love, sex and mistakes. Through her lyrics and clever production, Diva Prime demonstrates emotional intelligence and a focused vision.
"Spades" continues to showcase Diva's supple and soulful croon, as well her cut-to-the-core rhymes. "I wear the crown like a boss baby!" affirms Diva, before moving onto one of the album's standout tracks – "Trance".
From the start, you can feel that the track's title is going to reflect its contents: things are about to become introspective and hypnotizing. It's clear that Diva Prime's life experiences allows her to paint complex pictures around razor sharp hooks, in sexy tones that will lift your libido.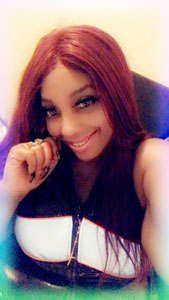 There's a prominent, but not overbearing, use of 808s and bass bounce here, along with the R&B/pop-doused rap that is Diva Prime's mother tongue. The first three tracks seamlessly interweave poignant content in a strong progression, and Diva's growing confidence is clear in each subsequent cut here, as she gets all summery on "Open Season". This a track packed with nicely considered touches, textures, and ideas.
"Beautiful" thrills with absolutely stunning songwriting, giving life to emotions through intricate, poetic lyricism and dynamic piano keys. All wrapped in smooth music motifs and vocals that will melt even the most stoic of hearts.
And just so you don't think Diva is not capable, or interested in conscious narratives, she closes the album with "George Floyd (Black Lives Matter)", a story we all know too well , told in Diva Prime's visceral tones.
Diva Prime delivers straight fire on "The Diva in Me". Hypnotic, sensual beats, magnetic vocals, and slow-burning grooves to die for, are only a few of the attributes that make this album irresistible. In short, Diva keeps it real, yielding memorable lyrics with style, nuance, and boundless charisma.  Taken together, these songs are the sound of Diva Prime coming into her own, an obvious talent delivering her first masterpiece.
OFFICIAL LINKS: WEBSITE – SOUNDCLOUD – AMAZON – ITUNES – SPOTIFY
Please follow and like us: