Diego G is a 19 year old rapper from Dallas, Texas. His first debut album received 17 thousand plays In the first 24 hours of release and one of the songs off the album has reached close on 100k plays on YouTube. Young new artists face intimidating challenges when stepping into any genre a completive as Hip hop. For starters, creating a debut that not only sees the light of day, but is successful enough to warrant a follow-up.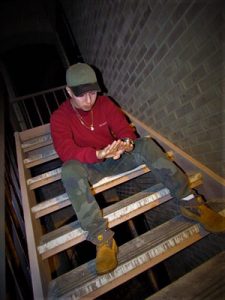 In certain cases, that first album or EP is everything they've been waiting to say for years, but the second releases is the bigger test, as it proves that the artist has something to say beyond the cathartic release of emotions heard on their debut effort.
For instance, Diego G's 2016 EP, "Rookie Days", was honest and, on occasion, impressive. The announcement of his latest collection, "The N.P.S", will generate questions about how Diego G could follow something as intricate and personal as that previous release. Where could he go? The answer: everywhere!
"Rookie Days" was evidence of Diego G's attention to specifics, which he remains even more committed to here. From its off-kilter drag to the deployment of boast-riddled yells in the place of bars, recycled flows and rhyme schemes are common in this era of hip-hop, but there's a fine line between homage and imitation.
Diego G does not imitate despite his young age, furthermore, he proves himself here, to be a talented MC who respects hip-hop culture and puts obvious effort into his work.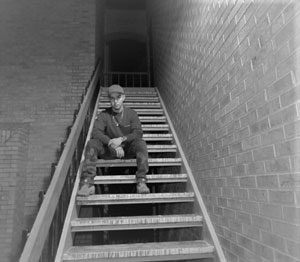 Therefore there's plenty on "The N.P.S" that's worth constant replays – specifically the lusciously layered productions and lyrically valid tracks -"Smoking Stress", "If I Had You", "Stoners", "Late Night Cypher" and "Story Of Pain".
But all over the EP the music is enjoyable and Diego G's ambition is evident, making the final product attach itself to your memory rather quickly. This recording has the feel of a full, complete body of work, one embedded with nuances, themes and a larger, interwoven framework, but that anybody could digest in one single listen because of how the EP just flows so easily.
Yet there is a lot to chew on here lyrically so you may feel you need to come back to it.
"The N.P.S" is a pleasant musical voyage orchestrated by a young new artist who will earn the approval of fans and colleagues alike. Diego G has the tools to create music that has longevity, and is in the process of unlocking the characteristics that will truly set him apart. If he's able to tap into that, his subsequent releases will have the exact impact he aspires for.
OFFICIAL LINKS:
SoundCloud: https://goo.gl/9QzzTl
Facebook: https://goo.gl/F5cJvL
Twitter: https://goo.gl/Q5zXGL
Instragram: https://goo.gl/WbtUsd
Apple Music: https://goo.gl/CIpCBX 
Spotify: https://goo.gl/Cjj6SW
Please follow and like us: