Deniro Farrar presents an unflinchingly real-life perspective delivered with a gruff rasp and old-soul wisdom influence in his latest EP, Sole Food. The composition of Sole Food with its musical influences from Spirituals, Gospel, and Jazz is nostalgic to the soul.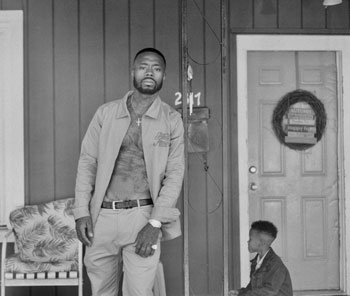 Sole Food features popular single "Gon Be" featuring Deamville artist, Lute and Charlotte MC, Elevator Jayy previewing the unorthodox sound and unapologetic message, along with positive up-tempo track, "Liberation" featuring, Multi-platinum Trinidad-born and Atlanta-based rapper, artist, and entrepreneur Trinidad James and legendary music producer, DJ, and musician, Battle Cat.
The strong sound of bass and drums coupled with Deniro's raspy voice in the track "Cuban Link" showcases his love for instruments and Jazz music along with tracks "Everything" and "Sin." Conscious songs, "Prison Systems" and "Street Knowledge," which samples a speech from Dr. Martin Luther King Jr., messages the status of Black America and the presence of racism in America's society today.
Closing out Sole Food is the trap up-tempo "King" featuring Trent the HOOLiGAN. "King's" mixture of Trent's multi-personality flow with the deep sounds of bass drives home Deniro's overall message in Sole Food.
Championing a movement that combats the stereotypes of appearance and upbringing, coupled with the arrangements of sounds and lyrical word play displayed throughout the EP, Sole Food is entertaining, educating and consciously mind provoking.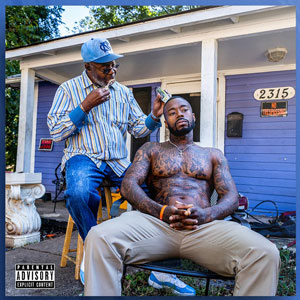 OFFICIAL LINKS
Spotify – https://open.spotify.com/artist/3xXtYXTUWYuJpJXub1Up5p?autoplay=true&v=A
YouTube – https://www.youtube.com/channel/UCpBIbbqUQfdYGM9oUFX0aMA
Instagram – https://www.instagram.com/leaderofcultrap/
Twitter – https://twitter.com/denirofarrar
Facebook – https://www.facebook.com/DeniroFarrarKOBK/
Personal sites:
https://www.patreon.com/denirofarrar
http://leaderofcultrap.com/
Please follow and like us: