The electronic synthtrance-project CYGNOTIC hails from Munich, Germany. The project's new 2019 album "Cygns", arrives 9 years after the previous album release entitled, "Through The Gates Of Nocturnal Sleep".  Over a decade since his Space Harmonics EP and CYGNOTIC's ear has sharpened to a degree that rivals anyone else's in the business. The new album sparkles with dozens of tiny details but you never lose their outlines; CYGNOTIC's structures are shapely are fittingly draped. You certainly notice the shifting timbres of the percussion, the deep roundness of the low end, and the shimmering slurp of the filtering synths. But for all its fleeting, phantom touches, and rich cinematic style of orchestral flourishes, CYGNOTIC keeps it legible from a distance, and enticing. The producer has steadily increased the amount of instrumentation within his sonic fields, and it helps make "Cygns" occupy an arena as smartly as it does a pair of headphones.
"Cygns", it seems, is CYGNOTIC attempt to work his way into the foreground. Opening with the title track can't help but grab the listener's attention – this is rather the point of such – especially when it's a multilayered melodic affair. The track presents an unprecedented level of richness in texture that discerning listeners can parse over multiple listens.
And with the pop undertones in tow, this work on the part of the listener, is never taxing. This is especially so with the entire album where the introspective melancholy is reconfigured into something epic, sprightly, even melodramatic.
"Second Cygn", for instance, boasts an up-tempo beat which keeps the listener sufficiently cheerful as they negotiate the sweeping, echoing synths, the diaphanous strings and dynamic bass gurgles that all seem to work so well together.
The effortlessly atmospheric and rhythmic "Iridium Dawn", puckers up its tom-tom banging accompaniment with strings, synths, pianos and a host of other sounds – again without sounding messy or forced. The very excellent "Dreaming In Reverse", which layers thick, drawn out slabs of sequencers delivers soaring simplicity which blooms with perfect tuning, and is excitingly avant-garde in its own way.
"Cylight" is beautifully crafted music, colorfully orchestrated and winningly performed by the hand of CYGNOTIC. There are no frills, no excess baggage; the music is allowed to speak powerfully for itself. The emphasis on hyper-texture is enough to satisfy in "Replicant Logic", until the beat kicks in pushing the track towards a euphoric space that gradually builds with wave upon wave of synth.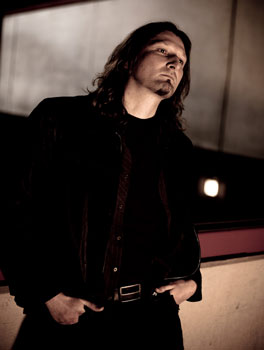 Its great achievement is that it holds our attention without veering off wildly on tangents, which is the temptation of many tracks this long. Instead CYGNOTIC, even when he's ambitious, shows that he is as in control as one can be.
"Great Plains Of Aetherium" is another feather in CYGNOTIC's cap for making his production into a sophisticated art form, as he continues to layer walls of electronic synths over organic drumscapes. CYGNOTIC's compositions often require a certain degree of concentration to be truly appreciated.
Just as easily, you can find yourself mesmerized without even knowing it. Such is the case with "Electronic Devotion". The throbbing beat of the bass allows you to keep one foot on the ground, yet at times, your mind is somewhere entirely different.
CYGNOTIC is a producer whose work can also contain a great deal of nuance, and it is certainly the case for the closing track, "Dark Lights Of Laniakea". It's a stunning piece if you let it wash over you.
The album "Cygns" feels as if CYGNOTIC has been working towards this album for a while, as it represents the culmination of an upward seen curve in previous records. It is a hugely impressive piece of work, and subsequent listens will reveal further layers and melodies you missed first time around.
OFFICIAL LINKS: WEBSITE – INSTAGRAM – FACEBOOK – YOUTUBE – BANDCAMP
Please follow and like us: