Brett Prusinski who goes under stage name of "Conscious", is a 22yr old Western New York native. He is best known for being featured on AM Buffalo and working alongside national touring acts such as Steven Cooper, Mc Lars, Mega Ran & Mark Battles. Conscious is involved in every end of the production, including writing all of his own lyrics, as well as directing and editing all videography and photography. Conscious, who was attracted to the entertainment industry from a very young age, recently headlined his debut mixtape release show "Waking Up The Neighbors", containing a collection of songs which play testimony to what 'a boy with a mic and a dream' can achieve.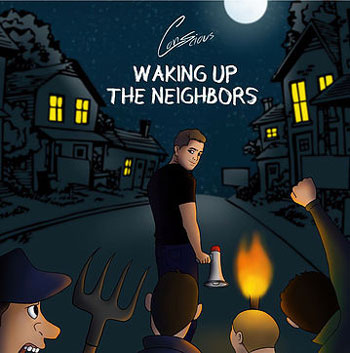 Conscious oozes confidence on this 7 track journey of lubricious rhymes set to craft productions. He spits about what he aspires to: gratification, how to attain it, and the energy expended in the process. Yet despite, the lures of pleasure and fame, he doesn't ignore the hints of the pitfalls and pain that can be found along the way.
Conscious covers familiar ground, spinning similar tales of partying, and the desire of fornicating without the decadence ever growing stale, like wandering through different, enticing corners of a club.  By weaving such tales of danger and pleasure, Conscious delivers a bevy of vicarious lyrical escapes to his listeners. He manages to differentiate himself from easy comparisons to his peers – while also acknowledging them, with his own style.
He is not as corny as Macklemore, nor as scary as Eminem was out of the gate, instead he is an earnest and afflicted newcomer; a different breed with the same urgency of becoming a star. Conscious is supported by a couple of features on "Gassed Up ft Stretch Tha Kid (Prod. By Concept)" and "Back On ft Jake Lilly (Prod. By Concept)", but his mostly on his own, and at his best, on tracks such as: "The Come Up (Prod. By Heady)", "Hardbody (Prod. By Heady)" and "Latly (Prod. By Dimuro)".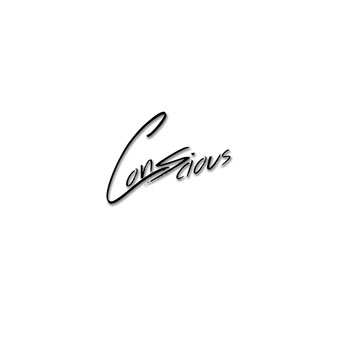 Occasionally on "Waking Up The Neighbors", Conscious takes pause, offering moments of introspection and reflection. On "Latly (Prod. By Dimuro)" he provides a lyrical reminder, in a melodic singing voice, of how far he's come, and how he is doing it by himself the hard way, while on "Conscious – Notice Me (Prod. By Concept)" he continues to remind listeners of his personal grind.
All throughout these tracks, beneath the partying and boasting, Conscious sounds grateful to see his hard work is paying off. For a debut mixtape this is an incredibly outgoing piece of work. Most dudes want to try and make a huge splash and drop a bunch of bangers and songs with zero lyricism, but Conscious almost does the opposite. Not that the bangers are not present. They're there, it's just that he hasn't left the lyrical input behind.
Conscious' style and music is trend-setting. He blazes his own path rather than follows, and offers a very refreshing and mature sophistication, for a recording freshman, something you can recognize instantly, yet it also reveals itself slowly as you become more familiar with his style on each subsequent listen.
OFFICIAL LINKS: WEBSITE – YOUTUBE – FACEBOOK – TWITTER
Please follow and like us: