Jaemin Miquel is a Singer/Songwriter born in Milwaukee, Wisconsin, who lives in Atlanta, Georgia. The 20 year old RnB artist has released the single Ryda (Prod. by @L.A.Trax). The vocal prowess and pop sensibility bring him right to the winner's podium with all artists that push the fangs-out approach to R&B.
Nothing shrouds Jaemin and his directives, and worries, and prayers, it's all there, full of light and love. Reverb and other effects abound, and Jaemin is more than ready to upturn pop's current structures and how a song should travel its four minute path, and whether or not he should stay in his genre-appointed lane.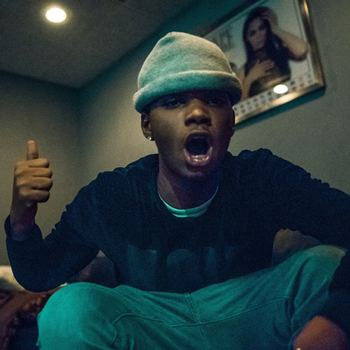 Jaemin Miquel has impeccable songwriting chops and a deceptively supple voice, not to mention total command of both on Ryda (Prod. by @L.A.Trax). RnB is at a commercially uncertain time and many critics have detailed the problems that genre stars have had crossing over to pop in recent years.
To help hedge this bet, some go the synergistic route teaming up with electronic producers like Afrojack and Diplo or rappers like Pitbull to be more effective at keeping themselves on the Top 40 playlists. Jaemin goes it alone, using his tone, echo mic and technique, plus some catchy harmony effects on the chorus, which are really hard to resist.
Jaemin Miquel is a complete breath of fresh air in a world fully saturated with throwaway music. The instrumentation clean beautiful vocals and true music writing makes this track a number one mesmerizing experience in my book. It will be a shame if too many people sleep on this guy.
His skills are arguably equal to many of his peers. He has a new age soul kind of sound, with an urban edge that we hardly ever get to hear otherwise…and it's good, but the masses need to wake up and realize this guy's abilities. I won't blame people though because so much of what we hear on the radio is brain-dead crud that it's sometimes hard to realize the diamonds lost in the ruff. Originality is the key here!
OFFICIAL LINKS: SOUNDCLOUD – INSTAGRAM – TWITTER
Please follow and like us: