Born Keon Williams, King Keon is the most anticipated recording artist to date hailing from Jersey City, NJ. Before the music, King excelled as both a boxer and football player; earning a full Division I scholarship to play football at Delaware State University.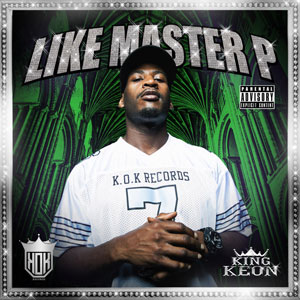 Keon's hard work had been put to a halt once he was arrested and expelled because of an altercation on campus grounds. King later appealed, and was reinstated to DSU where he graduated with his Bachelor's degree in Sport Management and minor in Business.
After college, King Keon fully invested in his craft starting with his image. King dropped 125 lbs. (yes, one-hundred and twenty-five pounds) in 5 months all naturally through "discipline and consistency", nothing mere short of the impossible.
King then began to create a heavy buzz independently through KOK Records backed by his father (Big Keek) with gems like "Party & O's", "Picture Me", "Holy" and a series of epic freestyles.
While getting his project complete and putting together the marketing strategy for his next single, king decided to compete and won the NJ Golden Gloves and can call himself Heavyweight Golden Glove Champion of New Jersey.
Connect with King Keon: http://www.instagram.com/keonkok
Please follow and like us: