"Ultra Sound" is the 12th solo album by guitarist, musician, composer, and producer Steve Lang, better known simply as Slang. Selected musician-friends join the prodigious guitar-slinging talent, to complete his musical vision on the album. June Abe, a veteran session and live performance musician of the Japanese music scene, who has composed scores for Film, TV and Radio, and has recorded and toured with several popular national artists, plays keyboards on the tracks "Volcanic Rock" and "Smooth Sailing". Misaki, the lead vocalist and main songwriter for Tokyo based alternative rock band Gurislamar, handles vocals on the tracks, "Fast Friends", "Heat Wave", "Volcanic Rock" and "High Five". Jordan Abraham, a graduate of Boston Berklee College of Music, and an active sound system designer for both recording studios and live performance settings in the Greater Toronto area of Canada, plays accordion on "Midnight Voyage". There is also an appearance by Renato Rodrigues, who plays bass guitar on "Volcanic Rock".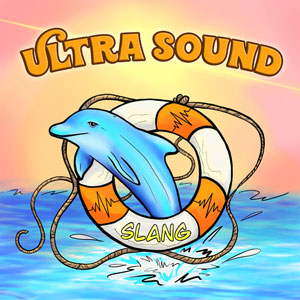 In all other cases, Steve Lang takes care of the electric and classical guitars, bass, keyboards and drum programming. Slang also wrote, produced, recorded, mixed and mastered the project. Not to mention his album artwork concept, which was illustrated by Jessica Canard. So with all the credits out of the way, just what does the album sound like?
Well, it's as blindingly impressive as it is remarkably powerful. Always show stopping with his guitar playing, Slang is able to add flourishes across all the album's tracks to provide that all-important extra depth to the songs.
Right from the opening track, "Fast Friends", guitar virtuoso, master composer, and all-round six-string wizard, Slang raises his game yet again. A kinetic rock groove interspersed with hooky guitar lines and a meandering arrangement, reminds us that Slang is so much more than just a guitarist, and that he has an original compositional sense to be envied.
"Heat Wave" delves into some straight-up rock and roll that finds Slang alternating between impressive solo passages, and even more impressive melodic sections, where he articulates his notes like a vocalist.
"Ricochet" is a brief and stripped down, fast paced, keyboard and acoustic guitar affair, which leads to the eclectic "Midnight Voyage", with its Mediterranean flavors, filled with melodic acoustic guitars and Jordan Abrahams' delectable accordion.
"Supersonar" flips the template back into rock fusion overdrive, with a hard driving rhythm and screaming electric guitars. Slang drives his songs right where they need to go, and this is a prime example, of a sinister rock jam built on big riffs and physical energy. Combining his natural fire with a killer rhythm, this track will light you up.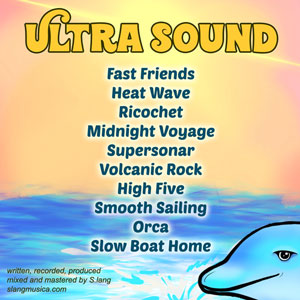 "Volcanic Rock" shows how big the pocket of Slang's groove really is, and how adept Renato Rodrigues' bass guitar is at riding it to the hilt. In between the foot-stomping rhythm, the guitars and keyboards do a magnificent job energetically coloring the momentum.
"High Five" rides on a straight mid-tempo beat allowing a moment of respite from the album's technical intensity. "Smooth Sailing", brings yet another flavor, with its funky jangle which escalates into a finely tuned rocker and then swings back again.
Slang's licks and tones are beyond reproach and you will literally hang on every note, waiting for the next one. And it doesn't get much better than on "Orca", where he forges multi-flavored guitar flourishes – from dirty overdriven screams to cleanly strummed chords.
Slang seemingly has the entire world of music under his fingers, crossing styles and creating endless possibilities for himself. "Slow Boat Home" shows that Slang's adept at pretty much any style, and here he lays down some tricky riffing, breezy moments of cool vibes, and of course a fiery explosion of notes that rival any of his peers.
"Ultra Sound" is Slang once again at his best. The dynamic arrangements of the songs on this album will strike all the right chords with anyone who comes by it. "Ultra Sound" holds every reason why anyone would love Slang and his music.
OFFICIAL LINKS:
Apple/iTunes: https://music.apple.com/us/album/ultra-sound/1610782404
Spotify: https://open.spotify.com/album/6SEGVMeftAixGsqXkPmKYq
Line Music: https://music.line.me/webapp/album/mb00000000025cff62
Amazon: https://www.amazon.com/gp/product/B09SVPXGNZ/
Website: https://www.slangmusica.com
Instagram: https://www.instagram.com/slang.music/
YouTube: https://www.youtube.com/SlangProductionsStudios
Please follow and like us: