Over the years, there seems to have been a trend of truly talented artists that have emerged on the scene combining the quality production and talent of the more mainstream music, not to mention the quality of writing, and the message of the Christian faith, that has made it more accessible and less embarrassing.
Born in North Miami into a family broken by the streets, Brix Rosa became who he was, listening to Hot Boys, No Limit Soldiers, Bone Thugs, Drama, Tupac, Outkast, Dmx and many more. He got caught up in the streets for many years and went down a heavy road of robbery and dealing drugs but then found his freedom through Jesus Christ. All his music seems to be testimony blended with worship.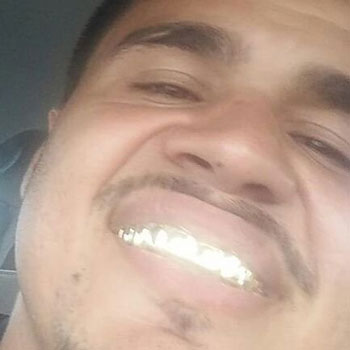 His latest song, "YOU" is an example of the embrace of the metaphor, which is an aspect that has been sorely missing in the genre, and is why it's been so easy to dismiss Christian hip hop in the past. Lyrics that are getting the message across, without hammering someone over the head with it; telling a story, spreading the word of God, without being overbearing and preaching. That's a fine line to walk.
The first thing that can be said about this track is how every verse has not only lyrical depth, but spiritual and musical depth as well. To an extent that's beyond noteworthy, in fact.  I was completely blown away by the lyrics. They are thought provoking, intelligent, and catchy all at the same time.
If you've always wanted to stop listening to secular music completely but felt it was difficult because Christian music didn't have that knock. Not only is "YOU" positive and encouraging, it's something that will make you think about your life and your relationship with God.
Brix Rosa has released a single that seems incredibly smarter than the usual stuff put out by Christian rappers, which is considerable. Rather than rapping, and sticking to some of Christian Rap's familiar themes, Brix tries to fuse his work with a more unorthodox straight-up worship ideal.
If there is one thing that stands out about Brix Rosa is the fact that after listening to him you feel uplifted and empowered. From a purely musical standpoint, this single delivers brilliant lyricism and top notch production.
OFFICIAL LINKS: SOUNDCLOUD – TWITTER – INSTAGRAM
Please follow and like us: