Recording artist, songwriter, performer, video producer, director and actor, Solomon Vaughn – aka Boonie Mayfield, aka Boon Doc – hails from Colorado, USA. When Boonie Mayfield dropped his last solo studio album, the artist was staking his claim in the game as one of the most multifaceted creatives out there. Then, riding on an ever elevating high, Boonie suddenly spiraled off my radar. He now emerges four years later, after a struggle with depression and burnout, to continue his forward momentum with the release of his latest EP, 'Black Floyd: The One Man Band', in the only way he knows how –  making the kind of music that he himself would like to hear. No trade-offs, no compromises.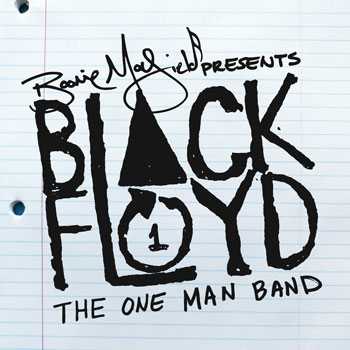 And man, this guy once again confirms that he is really clever. I mean I knew he could put words and music together creatively, but this stuff, and the concepts he is playing with is awesome. Boonie used only one 'boom bap' styled drum-loop throughout the entire EP. He explained that he slowed the loop down, searching for that "groove and smooth yet danceable hypnotic bounce".
He also just stuck to using 4 main instruments; the drum loop, a Wurlitzer 200, a Fender J Bass, and a midi keyboard for synths. The results, as always are stunningly compelling. When Boonie Mayfield drops a project, the respect is always earned.
Along with the fact that these songs were recorded casually throughout 2019, comes a clearer vision, maturity and levelheadedness, which are apparent on 'Black Floyd: The One Man Band'. Boonie's performance and technical sagacity, throughout the 4-track effort, proves he's still sharp and poignant as ever.
In an industry that loves to glorify false bravado, Boonie's authenticity shines bright. His passion and overwhelming confidence, is the rocket fuel for his music. Over and above his production skills, Boonie's strongest attribute is his storytelling, so when he opens the EP with "Intro (The Bigger Picture)" which plays out almost cinematically, you're hooked onto the story straight off the bat.
"All Day (Boot See Call Lens)" originates from a beatbox memo recording Boonie did, as well as his love for colorful 70's funk musician and singer-songwriter, William Earl "Bootsy" Collins. Consistently providing thought provoking bars, palpable rap narratives, and a unique style of delivery that differentiates him from the stylistics of many contemporary rappers.  He spits magma-laced verses and sings anthemic hooks with the same virtuosity, as he unpacks his soul.  Boonie Mayfield's euphonic take on the hip-hop aesthetic is reminiscent of…no one but himself.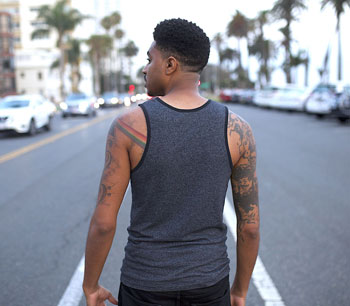 Hard, afflicting, and soul-searching verses that flaunt the lyrical finesse of the emcee abounds on "The Doubt Monster (Wherever I Go)", as Boonie fervidly sings his way through the dramatic and dynamic soundscape. His earnest artistic ruminations, and his introspective intellect saturating the atmosphere.
On "Dream a Mile High", Boonie sings over a slower resonant beat with piano chords, rich bass notes, and pleasant choir-like interludes. He introduces his verses with a confident clarity, dispelling any doubt about the sincerity of his poetics. The EP closes with "Homemade Hot Fudge (The Bus-A-Bus Tribute)", another multilayered vocal and musical arrangement, showcasing all of Boonie Mayfield's creative peculiarities.
For Boonie, hip-hop is not just a popular music genre, but a platform to explore and develop the narratives of life and expand the elements of its sound. Therefore, although his aesthetic may not make him a mainstream best seller, it is unquestionably hip-hop, and great unboxed hip-hop at that. I find Boonie Mayfield's work compelling, powerful, and refreshing, and I look forward to hearing the constant continuation of his sonic narratives in the near future.
OFFICIAL LINKS: WEBSITE – INSTAGRAM – FACEBOOK
Please follow and like us: