What stands out the most about the project "Me (EP)" by BigMeep, is that each song gives you a different vibe. One minute, you want to break out into song; the next you want to turn up in the club; then you want to chill and thoughtfully ponder, while you'll also find a track to bring a smile to your face. You practically get the best of all worlds with BigMeep. The reason is simple. Philadelphia native, Vanessa "Big Meep" Torres, best known for her role as a PieceMaker Pipes Model, as well as activist and spokesperson within the medical marijuana community, has turned her attention to music. And in the process, she brings all her influences along for the ride.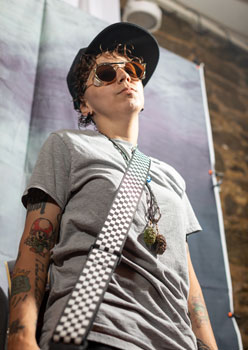 As a child she spent hours listening to tunes with her father, and could be found nestled in among her middle and high school choirs. The desire to make music was always an ambition, all she needed was the right outlet.
Fast forward, and as a brand ambassador for Women of Weed, BigMeep was introduced to Khaliah Clark, celebrity stylist and host of the "Who's Styling Who" show on DTF Radio in New York. Due to her energetic free-spirit, BigMeep was soon brought onboard by Clark as a regular guest co-host to the show.
Not long after, with the support of Cypher City TV and Zone6 Studios NYC, BigMeep launched her very own podcast called Blazed Ones. Her first guest was Hip-Hop artist and music mentor, Pete Colon.
Eventually her relationship with Clark, Colon and other influencers, inspired her to take the next step with her creativity. Hence today we have BigMeep on the mic sharing her stories and talent. Something she does magnificently and effortlessly on "Me (EP)".
The recording features an enviable range of styles, showcasing her flow over a blend of topical rhythms and diversified hip-hop beats. BigMeep opens the EP with "GDY (Good DieYoung)" alongside jangling guitars, melodic vocals and slapping drums. "Looking to the sky trying to figure out why, hiding all this pain down deep inside. They say life's bitch and then you die. But I'm still sitting here trying to ask why," raps BigMeep.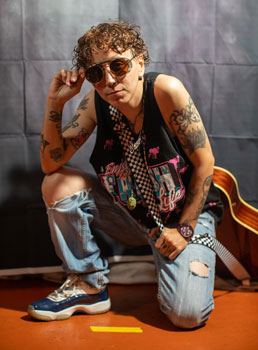 "DayDreams" ft. Sgelexx, completely flips the script from the previous track. A playful syncopated keyboard sits neatly above thumping percussion, as BigMeep rolls out an eclectic groove-inducing sing-song rhyme scheme, beautifully grounded by Sgelexx's verse. Things turn further leftfield on "FraggelRocked", as BigMeep pushes the genre outside of its boundaries and into cheeky alternative territory with confident nonchalance.
On "ZOOLander" BigMeep gets right back to the grindstone, with straight-up, bread and butter rhyming. She turns on the heat and switches up her flow as her words fly into one another in lightning-fast succession.
"Die Young" is an elaboration on the opening track, while "Arkham" forges all of BigMeep's nuanced storytelling skills, communicating an intense focus on her craft. Moments like these provide endless listening pleasure, while leaving a lasting impression, and sees the artist in her element.
Thanks to her ambition and impressive work ethic, BigMeep has crafted a collection of songs that combine the very best of her influences, and a whole lot more of herself. The record is a snapshot of an artist brimming with confidence and creativity. Displaying her reach and multitude of skills, "Me (EP)" is a powerful calling card that suggests the best is still to come from BigMeep.
OFFICIAL LINKS: INSTAGRAM – SPOTIFY
</p
Please follow and like us: