Influenced by Cloud Rap, Psychedelic Rock, Punk & Smooth Jazz, 21-year-old Argentinian artist/songwriter, Apollo Gold, from Miami, shows on his single "LV", how his unique sound differentiates him from other artists. The up and coming performer slides onto the sleek bounce of the beat, displaying a delivery exemplary of what we've come to appreciate from the best of melodic rap. The bassline is insistent, while the thumping drums follow suit, building a hypnotic foundation for Apollo Gold to unfold his narrative of a drugged-filled adventure on a wild night in Vegas.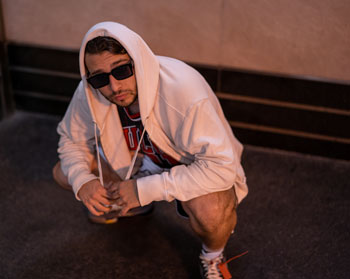 Produced, Mixed and Mastered by Patrick Flipse, a long-time friend and producer for Apollo Gold, "LV" incorporates a sample from the highly successful British rock band Gorillaz, taken from their song "Latin Simone" (2001).
The track jumps into high gear right from the start, as Apollo Gold jumps straight into the chorus, quickly setting the catchy tone for the rest of the track. The difference between Apollo Gold and his contemporaries? It's simple, Apollo enunciates with intent, while never having to raise his voice.
Overall, there is a different quality that Apollo Gold offers when he chooses to increase his pitch, tone and speed of delivery. It's all understated but categorically intensive: "Late night in Las Vegas. She love I'm rocking Prada & the latest. Again & again I'm rolling more papers. Night filled with blues I'm off a different wavelength. Strippers doing opium, I smell it by the fragrance. Take a bitch to space, I tell her meet the maker. Got hella cake, you would think her father was baker. AG fist full of rings ima player." As can be noted, it's all vividly explained.
The entire song is quotable. In fact "LV" is more than a song, it could be considered an anthem for anyone who is able to relate to what he's describing. In short, the track is a display of quality – in terms of production, delivery and wordplay.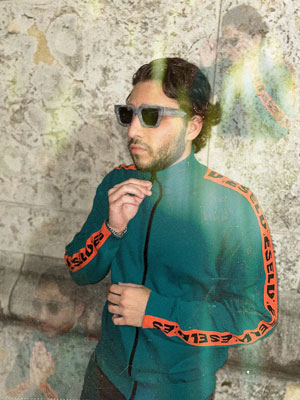 "LV" should immediately resonate with its listeners because of its hypnotically-paced narrative that is accentuated by a catchy beat and an ear-warming vocal tone. Apollo Gold is able to illustrate a complex narrative and wordplay, while still completing satiating rhymes and committing to the beat.
The theme of drug-filled wild nights may be common among many rappers, however Apollo Gold uses extremely vivid details and intricate wordplay to convey his story, distinguishing him from many other artists who are less refined lyrically.
And when he decides to lay down lines of outspoken braggadocio, he goes in hard:  "Walk around town in a Dior Bulletproof Vest. Girls of the night, they paying me for sex. PS5 I control them with the X. Couple more stroke and a bitch fully wet. Apollo Gold yeah the god of the Flex."
Aside from focused lyrical sharpness, Apollo Gold's sound and vocal performance also work together to create an instant ear-catcher. In essence, "LV" belongs to a rare breed of song, in that its understated groove and wordy verses are carefully combined, to deliver just as much power and intensity as you'll find on harder hitting, faster paced works.
A note of interest – the music video was shot in Las Vegas the same week the track was released. "LV" dropped officially, on the artist's 21st Birthday (August 3rd).
OFFICIAL LINKS: ALL STREAMS & DOWNLOADS
Please follow and like us: