Chann3l is an electronic dance music artist from Vancouver Canada. He makes killer Future Trap with soulful vocal chops and a bit of gritty dubstep influence. He loves getting hands-on with Maschine. Chann3l has just freshly released the track "Bass Legacy – Bourne Legacy (Chann3l Remix)". Chann3l takes the Bass Legacy stems and he twists them into something dirtier, grimier, and more hardcore in its approach.
For fans of heavy bass-laced music, Christmas arrives once again after just a few days of its first coming on the 25th of December. In this new track by Chann3l, listeners are presented with a combination of surreal dubstep innovations, a booming trap banger, and classic revamped sounds and effects.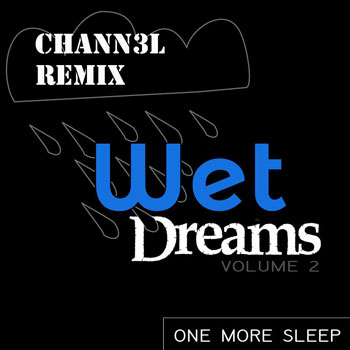 The song can easily stand apart from any tracks it sits next to while maintaining the same composure and originality found in the Bass Legacy version.
"Bass Legacy – Bourne Legacy (Chann3l Remix)" welcomes listeners with an opening that is like an epic soundtrack made up of high-pitched keys, layered basslines, and blended with drums firing away in rapid succession. It's songs like this that shows Chann3l's creativity which continues to reemerge with fresh inspiration.
The track brings together ferocious snares with a cinematic-level of bass that's glued together with smart adlib vocal samples. "Bass Legacy – Bourne Legacy (Chann3l Remix)" also travels into other directions and does so in a variety of ways.
It contains hybrid qualities that show off elements of trap, dubstep, DnB, and drumstep fused together unveiling not only Chann3l's aforementioned creativity, but brilliant taste in smashing these sounds in a pristine and stimulating way.
With respect to the original version, Chann3l slows it down a notch and decides to build towards each climax in a more steady fashion. Much likes sex, Chann3l offers more musical foreplay, so the climaxes become totally scintillating when they arrive.
The basslines and drums sound louder and more precise than the previous version, and though Chann3l does not make drastic changes from the original, he updates the track with such invigorating sound adjustments it seems like a totally new song. He merges these sounds of different origins to create a track that can buzz in your heads for weeks.
OFFICIAL LINKS: WEBSITE – SOUNDCLOUD – TWITTER
Please follow and like us: