Forging a seamless blend of rock, indie, rap, trap, and metalcore, BADiSUN has taken the experimentalism of alt-trap to new heights, creating a genre-fluid niche that is sure to captivate fans of MGK, Blackbear, I Prevail, Kid LAROI, and Iann Dior. What sets BADiSUN apart is the emotion-driven innovation that he brings to his music, fearlessly pushing the boundaries and reaching evocative extremes as a means to an expressive end. His first single release, 'Out of Luck', was a bold statement that showcased his genre-melding alchemies. This was followed by the equally impressive sophomore single, 'Bilingual', which seamlessly fused indie choral guitar melodies against fiery 808s. The alt-trap lullaby, 'Roses', which was released at the end of 2022, was yet another triumph that proved BADiSUN's versatility and creativity beyond all doubt.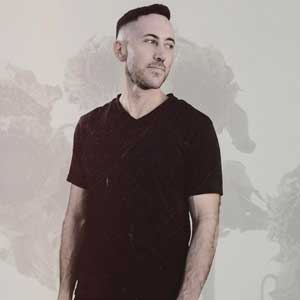 Currently, BADiSUN is gearing up to unleash his debut album, 'BAD', later in 2023, and fans are eagerly anticipating what he has in store. In the meantime, he has dropped his latest single, 'Deja Vu', which has already been generating buzz and further cementing his status as an innovative force to be reckoned with.
'Deja Vu' is an overall a thrill to listen to, and confirms that BADiSUN's creator, TJ Whiting, is absolutely one of the more talented multi-genre artists of the last five years, and this record is a testament to his ongoing talent.
"Deja Vu" by BADiSUN is a song that explores the themes of love, trust, and past scars. The lyrics describe the singer's experience of reliving past pain and hurt, while also trying to move forward and find hope. The song opens with the line "We fly back to all the same old scars," which sets the tone for the rest of the lyrics. The repetition of the word "scars" emphasizes BADiSUN's feeling of being trapped in a cycle of pain and hurt.
As the song continues, BADiSUN talks about a relationship that starts off promising but then turns sour. The line "Just a minute ago she was on me, now she playin some games" suggests that the singer's partner is not as committed to the relationship as they initially appeared to be.
The lyrics then delve into the singer's feelings of loneliness and his struggle to find love and trust. The line "God can I please, see a window of hope and trust?" expresses BADiSUN's desire to find someone he can truly connect with.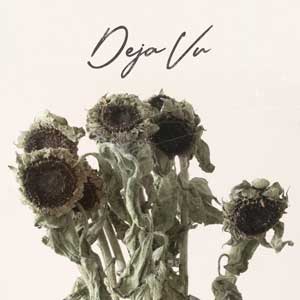 The chorus repeats the opening lines, with the addition of the phrase "reject that, deny our souls and past." This line suggests that the singer is trying to break free from the cycle of pain and hurt by rejecting the negative experiences of the past.
Overall, "Deja Vu" is a reflective and introspective song that delves into the complexities of love, trust, and past scars. The lyrics are smartly pondered, and BADiSUN's urgent and nuanced vocals, add further depth and emotion to the song.
The production develops over skittering percussion, sweeping keys and a sustained mid-tempo rhythm, creating the perfect sonic atmosphere for BADiSUN's compelling narrative and voice. It's vibrant, catchy and easy on the ear, all at the same time, making it simple to put onto any number of playlists.
BADiSUN is an artist who is unafraid to take risks and experiment with different sounds, creating a unique and unforgettable musical experience for his listeners. His ability to seamlessly meld different elements together, and his dedication to emotional authenticity make him one to watch out for in the years to come. For an artist who has already had a busy beginning to 2023, BADiSUN isn't showing any signs of slowing down.
OFFICIAL LINKS:
Official Website: http://badisun.com/
YouTube: TikTok: https://www.youtube.com/@badisun
TikTok: https://www.tiktok.com/@badisun
Facebook: http://facebook.com/iambadisun
Instagram: http://instagram.com/iambadisun
ReverbNation: https://reverbnation.com/badisun
Spotify: https://open.spotify.com/artist/4PkyGRYauqvv5Qo8UfGP5L
Apple Music: https://music.apple.com/us/artist/badisun/1649525960
Please follow and like us: