Las Vegas, NV resident, Artis O'Neal is an artist, producer, DJ, and engineer, who boasts a diverse repertoire of musical styles that includes hip hop, RnB, alternative, pop, and electronic. He has produced for artists such as Ray J and Tank, but being heavily influenced by other artist/producer combos, is now more focused on exploring his own voice as an artist. Raised in Blacksburg, S.C., O'Neal initially played the drums in church and taught himself to produce music at age 17. After attending music school to sharpen his skill set, he spent time throughout the south in Atlanta and Miami, where he worked in some of the top studios (Velvet Basement Studios, South Beach Studios, Circle House Studios) and learned from some of today's biggest names in the music industry. O'Neal has also held three Las Vegas DJ residencies, including two on the famous Las Vegas Strip.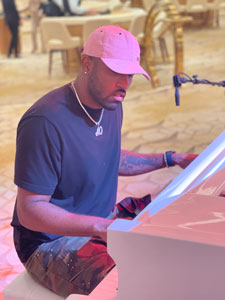 Artis O'Neal's most recent musical release is a gospel single, entitled "It's Me Again". The song is about the struggle of knowing you could be a better person but feeling like you're not doing enough to achieve that, explains the songwriter.
Though he's a fresh new face on my radar with a unique sound and flair that's certain to make him a staple in the industry. O'Neal is an artist who has already been receiving critical acclaim for his diverse music styles and great soulful R&B vocal artistry.
"It's Me Again" is a song that touches the very core of your soul. Artis O'Neal's gives you a mix of gospel, R&B and Hip hop in his delivery, wrapping his vocals around his equally impressive songwriting talent. Once listeners hear O'Neal's expressive voice in combination with his writing and production skills, avoiding the mic will be pretty much out of the question in future. O'Neal is among that elite group of artists comfortable of moving inside, as well as beyond, the praise and worship genre.
In this particular song Artis O'Neal manages to incorporate much of what is happening in contemporary urban music today, while also detailing how faith and love in the Lord can help overcome our daily struggles, when we stray from the beaten path.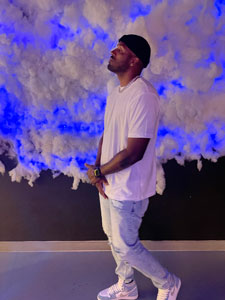 A common problem with vocalists of O'Neal's caliber is that you can get lost in the overwhelming embellishments and fancy notes. One thing I find about O'Neal's performance on this project is that he shows he has the artistic freedom to explore all of the space given, but never overdoes it.
This is a perfect example of a singer being at the service of the song. Artis O'Neal is intentional about never leaving the listener behind. The lead melody is catchy enough that you can stay engaged with the tune and find yourself singing along.
You shouldn't be surprised, but these vocals are top notch, in a song that is perfect to usher people into the deep scenes of O'Neal's artistry flavored with praise, a danceable rhythm, and a joyous mood. Moreover Artis O'Neal has a way of giving meaning, emotion, and soul to his music, all of which is perfectly exemplified in "It's Me Again". The choir styled backing vocals add an extra dynamic dimension to a song that is already captivatingly powerful.
Based on his convincing and exhilarating performance here, it would be easy to box Artis O'Neal into the gospel fold. The truth is, with his unmistakable gifts and talents O'Neal transcends genre and style, and is moving into a space of rarified air that is all-embracing. He is clearly on top of his game.
OFFICIAL LINKS: INSTAGRAM – GENIUS – WEBSITE – SPOTIFY – APPLE MUSIC
Please follow and like us: